Norris Mini Courses Continue Tradition of Learning in a Relaxed Environment
Norris Mini Courses Continue Tradition of Learning in a Relaxed Environment
In their 50th year, Norris Mini Courses offer classes on everything from ceramics to wine
This year, Norris University Center celebrates its 50th anniversary. One of the first Norris programs was Mini Courses, also founded in 1973. This program offers recreational courses and workshops for adult members of the Northwestern and wider Chicagoland community.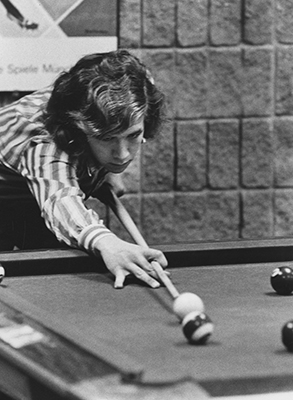 "Our purpose and goals remain the same as 50 years ago, which is to offer a variety of affordable, non-credit, recreational classes for adults. Most classes take place once a week in the evening to provide an escape from the daily academic or work routine," said Linda Luk, Norris programs manager.  
A broad spectrum of classes on art, dance, wine tasting and everything in between are offered each quarter, beginning in October, January, April and July.  
"The most popular Mini Courses from decades ago remain the most popular courses today: Wheel Throwing Ceramics and Wine Appreciation. Both courses sell out within the first few hours of registration," Luk said. "Newer Mini Courses are student-driven, such as Introduction to Pole Dance and Coffee Appreciation." 
On February 11, Norris will host Workshop Day, a one-day event featuring workshop versions of popular Mini Courses. Participants can take a morning and afternoon session. Both morning and afternoon participants are invited to a free lunch to eat as a community. 
Besides the fundamentals of sewing and knitting, clay wheel throwing, and coffee and tea tasting, participants will be able to learn creative writing, some seed-starting tips or obtain CPR certification.  
Among the instructors is Steven Fischer, a two-time Emmy-nominated filmmaker and Fulbright recipient who has been teaching acting, cartooning, video editing and creative writing. 
"Norris courses have immense potential for community and friendships to be made. I've seen it happen," Fischer said. "It is inevitable when like-minded people come together in a relaxed setting, which allows them to create something new together and without judgment. That positive, supportive shared experience bonds friendship and builds community."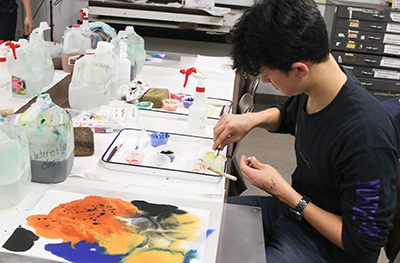 Given the open enrollment not only for students, but also for Chicago- and Evanston-based participants, the courses provide a space for friendship-making and unwinding after work hours, impacting community engagement among participants from all backgrounds.  
"I believe that multigenerational aspect of Mini Courses is wonderful and beneficial," Luk said.  
Most importantly, courses are meant for learning in a relaxed environment.
"Most Mini Courses do not have any prerequisite unless they are clearly stated. Our talented and flexible instructors will work with students at all levels," Luk added. 
There is a student discount on all courses. For more information, visit minicourses.northwestern.edu. Registration for Spring 2023 Mini Courses starts Monday, March 6.