Residential College of Science and Engineering (Slivka Hall)
Residential College of Science and Engineering (Slivka Hall)
College Staff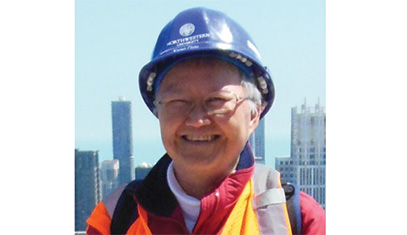 Faculty Chair
Karen Chou, Civil and Environmental Engineering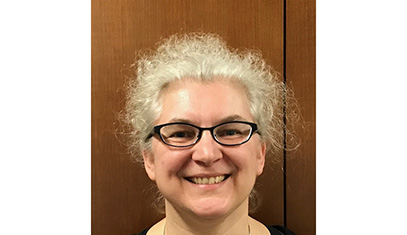 Associate Chair
Suzan van der Lee, Earth and Planetary Sciences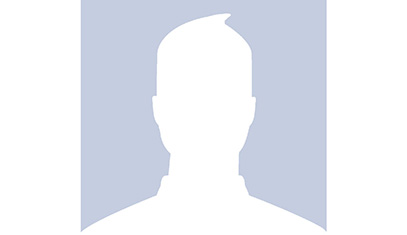 Assistant Chair
Monisola Jayeoba, Communication Studies
Faculty Chair Welcome:
Greetings and welcome to the Residential College of Science and Engineering at Slivka Hall! My name is Kathleen Carmichael, and I am the faculty chair for Slivka.  I know that I speak for all of our Slivka staff, fellows, and students when I say that we are delighted to welcome you to our community.  While our official theme is science and engineering, Slivkans' interests embrace a wide range of creative and intellectual pursuits, as well as the just plain quirky. Whether you enjoy really offbeat cooking challenges, taking a role in murder mystery nights, or just hanging in the rec lounge for Movie Munchies, you'll find your community in Slivka.
Slivka activities are also a great way to get to know our many faculty and graduate Fellows.  You'll get the chance to meet our Fellows casually at Slivka's weekly P2P (prof to peer) lunches where you can talk favorite fiction with academic advisors, find out why Applied Math is great for helping you solve puzzles, or ask Northwestern deans for their favorite fruit bread recipes and baking techniques.  You can also chat with Slivka's awesome associate faculty chair, Suzan van der Lee (who hails from Earth and Planetary Sciences and can give you the latest dirt on earthquakes).
If you are someone who likes planning events—or just spending time with really fun people— Slivka's amazing Exec board always welcomes new ideas and committee members.  In addition, through Slivka's popular culture nights you'll get a chance to see theatrical and musical performances with your fellow Slivkans and Slivka Fellows and share your thoughts on them together.
Residential College Of Science and Engineering Fellows And Graduate Associates
| Name | Position | Department |
| --- | --- | --- |
| Arantzazu Alarcon-Fleming | Associate Professor of Instruction | Civil & Environmental Engineering |
| Sikder Ayon | Graduate Associate | Material Science and Engineering |
| Xiaomin Bao | Assistant Professor | Molecular Biosciences; Dermatology |
| Jade Basinski | Graduate Associate | Civil and Environmental Engineering |
| J. Alex Birdwell | Associate Professor of Instruction; Co-Director of DTC and MaDE Academic Advisor | MaDE; Segal Design Institute |
| Wes Burghardt | Associate Dean, Undergraduate Engineering, Professor of Chemical & Biological Engineering | Chemical & Biological Engineering |
| Kathleen Carmichael | Professor of Instruction | The Bobbie and Stanton Cook Family Writing Program |
| Peter Civetta | Director, Office of Undergraduate Research; Assistant Professor of Instruction, Theater Department | Office of Undergraduate Research, Theater |
| Nathaniel Coirier | Graduate Associate, NSF GRFP Fellow, Research Assistant | Electrical and Computer Engineering |
| Michelle Driscoll | Assistant Professor | Physics & Astronomy |
| Ken Gentry | Professor of Instruction and First-year Advisor | Design Thinking and Communication |
| Todd Gingrich | Assistant Professor | Chemistry |
| Tim Higgins | Campus Minister | Sheil Catholic Center |
| Joseph Kuechel | Operations Director of the Ford Prototype Shop | Segal Design Institute |
| Ilya Mikhelson  | Associate Professor of Instruction | Electrical & Computer Engineering |
| SonBinh Nguyen | Professor | Chemistry |
| Alan Sahakian | Professor of Electrical & Computer Engineering and (by courtesy) Biomedical Engineering, Associate Dean | Electrical & Computer Engineering |
| Joey Salvo | Graduate Associate | Neurology |
| Vincent St-Amour | Associate Professor of Instruction | Computer Science |
| Latanya Williams | Associate Director for STEM | Office of Fellowships |
| Loren Yeager | Research Technologist | Chemistry |