Residential College of Cultural & Community Studies (CCS)
Residential College of Cultural & Community Studies (CCS)
College Staff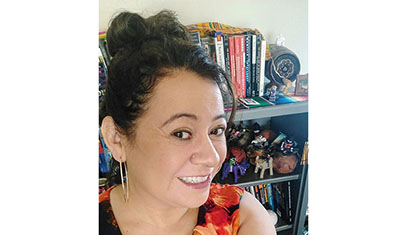 Faculty Chair
Myrna García, Weinberg College of Arts and Sciences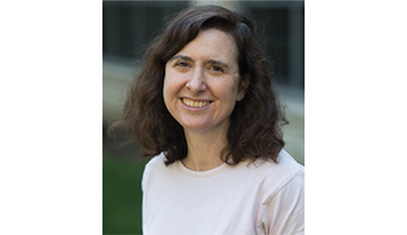 Associate Chair
Tasha Seago-Ramaly, Spanish and Portuguese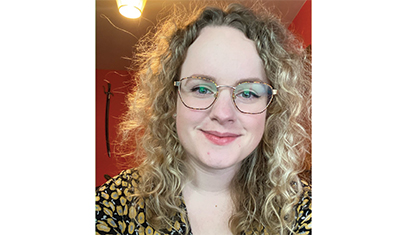 Assistant Chair
Lauren Cole, History
Faculty Chair's Welcome
Welcome to the College of Cultural and Community Studies (CCS)! Founded in 1972, CCS was Northwestern University (NU)'s first residential college. Our residents include students from around the world with a broad range of academic interests from the different schools across campus, with majors in neuroscience, social policy, global health, gender studies, applied mathematics, neuroscience, biomedical engineering, French, Spanish, chemistry, computer science, psychology, political science, and many others. Drawing on the heterogeneity of our histories, lived experiences, and academic interests, I am excited to affirm the theme that binds us: cultural and community studies.

As Faculty Chair, my goal is to create and support CCS activities that are vibrant, meaningful, and fun. As a Weinberg College of Arts and Sciences Adviser, I serve as a resource for students navigating the opportunities and support structures at NU. As a faculty member in Latinx Studies, I bring my research and teaching about immigration, race, and the politics of knowledge production. My scholarship is at the intersection of Chicano Movement and Latinx immigrant rights activism in Chicago's Pilsen neighborhood during the 1970s. My work as Faculty Chair is done in concert with the Executive Board and residents, Faculty and Graduate Student Fellows, and the college staff. I cherish the support of  the Associate Chair and the Assistant Chair.
Many of our activities revolve around tasty meals or treats. Our calendar includes formal presentations and fireside talks with members of the Chicago and campus community on historical vignettes or contemporary issues; informal discussions with faculty discussing their research or personal interests; and trips to neighborhoods and cultural experiences based on the rich traditions that inform the city of Chicago and beyond. The Executive Board plans philanthropic and leisure activities. We host fun activities, such as game nights, movie nights, and cooking lessons/sessions. I must also mention it is not uncommon to find CCSers engaging with my child who is always ready to play tag, sing, or chat.

Certainly, COVID-19 has radically altered many lives. It coerced us to nurture our CCS community virtually. To that end, we've hosted trivia nights, cooking competitions (CCSliced), tea time (230-Tea), American Sign Language workshops, fireside on undergraduate research experiences, story time, scavenger hunts, and more. Ultimately, as CCSers, we work together to build community as we affirm cultural and community engagement in dynamic and creative ways.
College Of Cultural And Community Studies Fellows And Graduate Associates
Name
Position
Department
Nancy Anderson
Associate Director
Residential Academic Initiatives
Jaime Dominguez
(on leave Spring 2023)
Associate Professor of Instruction
Political Science
Jingjing Ji
Associate Professor of Instruction
Asian Languages and Cultures
Maria Reyes Moran
(on leave Spring 2023)
Associate Professor of Instruction
Spanish & Portuguese
SonBinh Nguyen
Professor
Chemistry
Paul Ramirez
Associate Professor
History
Andrew Rivers
Academic Advisor
WCAS Advising
Marcelo Worsley
Assistant Professor
Computer Science