Faculty Honors and Awards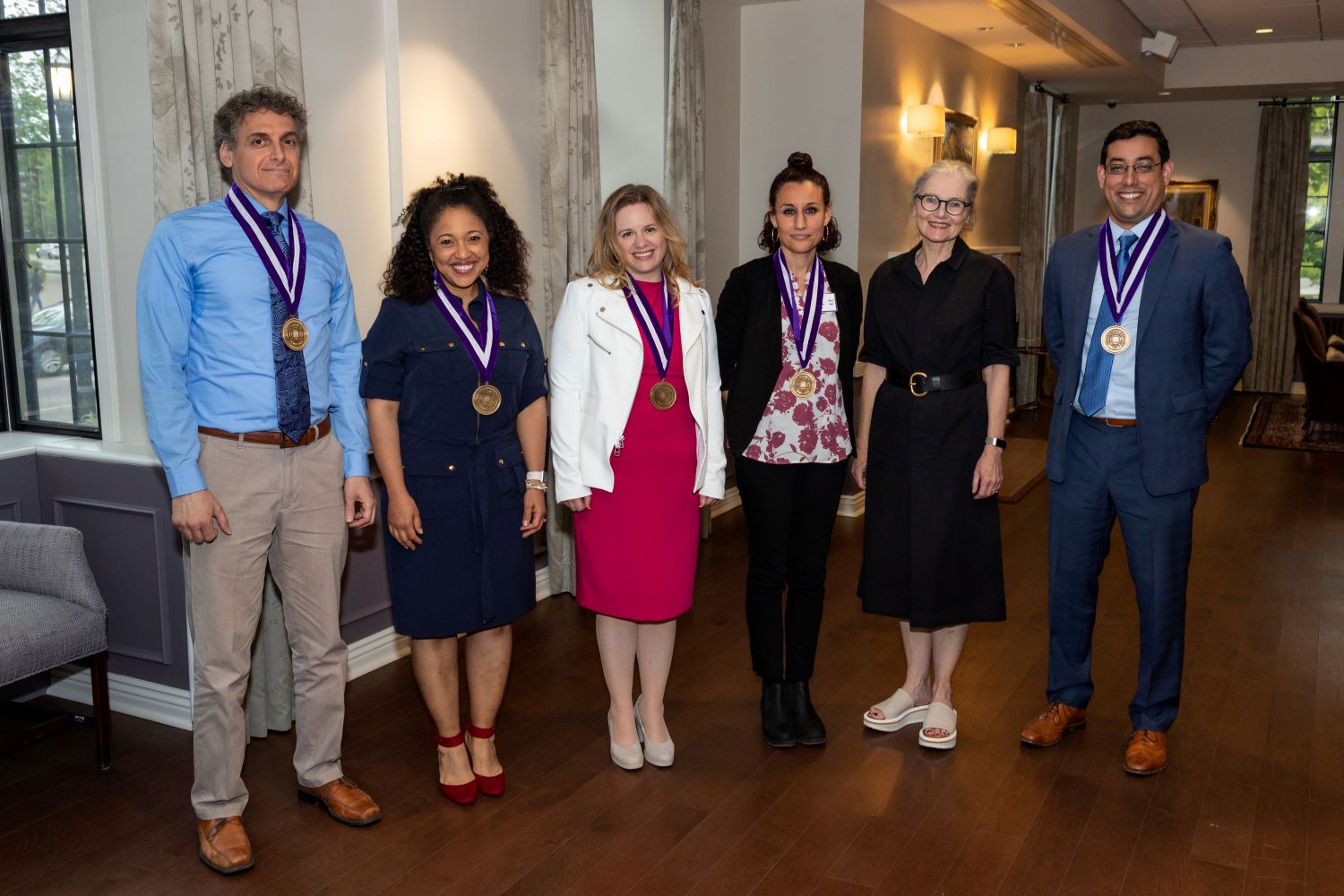 Northwestern's close to 8,000 faculty members are leaders in their fields. They are Nobel Prize laureates, Tony Award winners, Guggenheim Fellows, and MacArthur Fellows. They continually push the boundaries of knowledge, explore new possibilities, and lead the world in their discoveries and accomplishments. Faculty are dedicated teachers, committed to excellence and innovation in the classroom. Faculty leaders support excellence at Northwestern through outstanding service and are essential to the University's mission and values.
Faculty Awards
The Office of the Provost administers a number of awards to recognize and celebrate the achievements of our faculty members in research, teaching, service and effort promoting a diverse and equitable campus.
Excellence in Scholarship, Research and Creative Work
Excellence in Teaching
Excellence in Service
Excellence in Diversity and Equity
Other Funding Opportunities
The Office of the Provost provides funding opportunities for research and creative work, as well as innovation in teaching. In addition, the Office of the Provost supports faculty professional development through travel grants and support for lectures and conferences.
Funding Opportunities