Kayla Atkins
Faculty Project Coordinator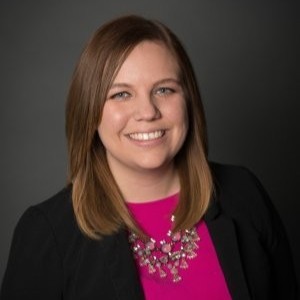 Kayla Atkins (she/her/hers) joined the Office of the Provost in January 2022.
As the Faculty Project Coordinator, Kayla manages faculty-facing programming and events including faculty wellness programs, professional development workshops, mentorship small groups and new faculty orientations.
Prior to joining the Office of the Provost, Kayla served as an Event Coordinator/Faculty Administrator in the Department of Economics, where she organized weekly seminars, academic conferences and other special events. In this role, Kayla earned the 2020 Weinberg College of Arts and Sciences Community Excellence Award, which recognizes staff members who display approachability, collegiality and enthusiasm, and who contribute to a positive work environment for all. Kayla first joined Northwestern in 2015 as a Program Assistant in The Graduate School.
Kayla also volunteers as the membership co-chair for the Association of Northwestern University Women (ANUW) and previously served as the programming co-chair.
Kayla earned her Master of Social Work from Loyola University Chicago and a Bachelor's Degree in Social Work from Bradley University. In her free time, you'll find Kayla checking out local restaurants, enjoying Chicago's theater scene, and listening to k-pop.
Phone: 847-491-4131
kayla.carbone@northwestern.edu