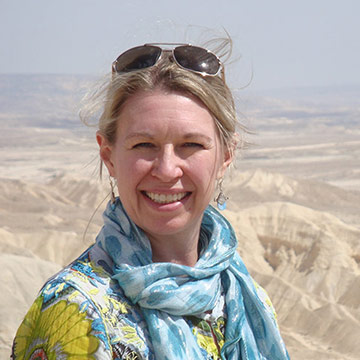 Julie Anne Friend has worked in the field of international education for over 20 years. As the Director of the Office of Global Safety and Security at Northwestern University, she is charged with developing a comprehensive, university-wide approach to international risk management.
Awards/Recognition
Ms. Friend was named Technical Analyst of the Year in 2014 by the U.S. Department of State for her leadership in advancing the international safety and security interests of the academic community. In 2015, Michigan State University's (MSU) College of Law featured her in an alumni profile.
Textbooks
In 2017, Ms. Friend contributed three chapters covering institutional liability, legal history and managing the death of a student abroad in Crisis Management for Education Abroad. Three year later, she contributed a chapter on international risk management for Undergraduate Research Abroad. Currently, she is working with a UCLA colleague on a textbook about legal issues in higher education and university-sponsored international travel inspired by three years of teaching a course on Law and Ethics in Higher Education for Northwestern's School of Education and Social Policy.
Periodicals
For many years, Ms. Friend wrote regularly for NAFSA's International Educator magazine about insurance and risk management. Her 2014 publication, "When A Student Dies Abroad: Preparing for the Ultimate Tragedy," includes helpful planning and response checklists. Later that year, she served as a guest author for NAFSA's "Hot Topics" blog to discuss the threat (or lack thereof) of Ebola to academia. Her last IE publication, "Health Forms 2.0: Developing an Ethical and Effective Health History Disclosure Process for Education Abroad," outlines a student-centered process to encourage pre-departure medical management planning (printed in the Nov./Dec. 2016 issue). In 2018, Ms. Friend collaborated with two colleagues to produce "Your guide to the new U.S. Department of State travel advisories." That same year, "How sexual misconduct threatens the security industry: real and reputational risk" shifted discussion in the field from external to internal risks. Most recently, Ms. Friend collaborated with colleagues from industry and higher education to address the risks of climate change in "Preparing for the Impacts of Climate Change: Reducing the Risks of International Travel."
Travel and Education
Ms. Friend has traveled in over thirty-five countries and has lived in both France and Zambia. In addition to earning a Juris Doctor in Law and a Master of Arts in English from Michigan State University, Ms. Friend has a Bachelor of Science in Speech Communications from Syracuse University, where she was also in the first cohort of Remembrance Scholars, a prestigious award in honor of the 35 Syracuse University students who lost their lives in the Pan Am 103 explosion over Lockerbie, Scotland on December 21, 1988. She is a licensed attorney in the state of Michigan. For additional information and complete list of publications, contact Ms. Friend for a copy of her full biography.