Getting Around Campus
Buses and Trains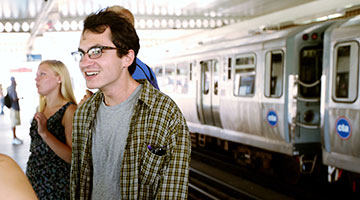 Where to Park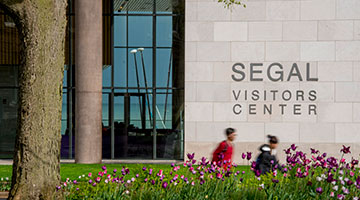 Pay a Ticket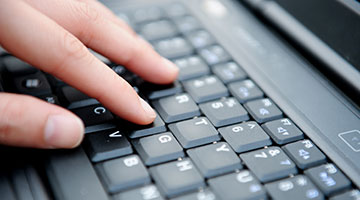 Service Updates and Announcements
Shuttle Service Announcements:
Evanston Parking Announcements:
Ohio State Football game information: There are changes and restrictions in place during the day in anticipation of the Friday, Oct. 18 game.
City of Evanston Water Reservoir Project: The City of Evanston Lincoln Street Water Reservoir construction project is in progress.  Construction activity/traffic is expected on Lincoln Street and North Campus Drive. Members of the campus community are urged to use caution and allow extra time when driving or walking near the work site.  The project is expected to be completed in summer 2021.
2019/20 Parking Permits: 2019/20 parking permits are now available, though online renewal has been closed as of October 1.  Faculty, staff and student permits are available in the Parking Office.

Football Parking: Ryan Field parking lots will close at 1:00 am (all vehicles must vacate the lot), and then reopen four hours prior to kickoff on the following game days: September 14 & 21; October 26; November 9, 16 & 23.  Information regarding the Friday, October 18 game day will be forthcoming.

Garage/Lot Capacity Update: The following events may affect capacity, traffic and congestion in the parking garages.  Parkers should allow extra time and plan to use alternate lots if necessary:  Friday, October 18 - Weekday football parking.
Parking Reminders: Storage of vehicles in main campus lots and garages for periods longer than 48 consecutive hours is prohibited.  
Parking lot gates and pay stations: Parking controls (gates, card readers and pay stations) in the North and South Parking Garages are now operating.
North Garage: While the North Garage frequently reaches capacity, there are generally parking spaces available in the South Garage (# 211) and the Engelhart Hall lot (# 239) throughout the day.
Contractor parking: Construction contractors are prohibited from parking in all main campus lots, including the North Garage (# 105), South Garage (# 211) and South Beach two level structure (# 214, 215).
Resident permit parking in North Garage:  Resident student permits ("R", "R9") will continue to have access to the North Garage.