Walking Zone
For faculty, staff or students to be eligible for permits, the individual must reside:
North of Central Street
West of Ridge Avenue (not on it) from Central Street to Emerson Street
West of the Metra tracks from Emerson Street to Lake Street
South of Lake Street (not on it)
Parking Services uses the official address of the building to establish residence.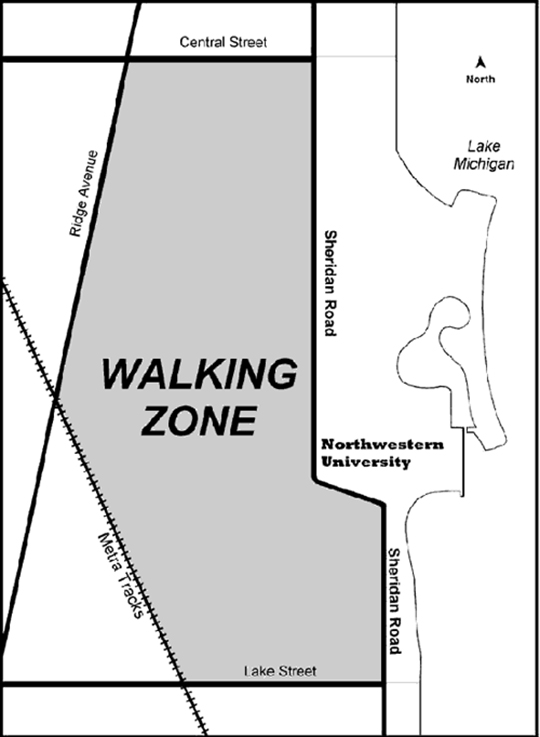 Extenuating circumstances may qualify for a Walk Zone exception. If your request is medical related students should contact AccessibleNU. Faculty and staff should contact the Office of Equity. For non-medical requests you may fill out the exemption request form. The Parking Committee reviews requests and makes final decisions. The Committee meets once per quarter.