Alex Rot
Assistant Provost for Faculty Operations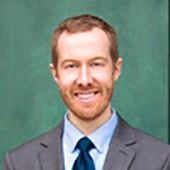 Alex Rot joined the Office of the Provost in April 2015.
As the Assistant Provost for Faculty Operations, Alex supports the Office of the Provost with processes and projects related to faculty lifecycle transactions (appointments, leaves, named professorships, tenure and promotion, retirements), faculty salary planning, and faculty hiring plans.  He also provides quality assurance and conducts research related to the data surrounding these processes and prepares reports for the university's schools, the Office of the Provost, the Board of Trustees, and other stakeholders.
Prior to coming to Northwestern, Alex worked at American InterContinental University in student-facing advisory roles, including academic and career services advising, and also supervised other advisors.
Phone: 847-467-4127
alex.rot@northwestern.edu