Jake Julia
Vice Provost for Administration and Chief of Staff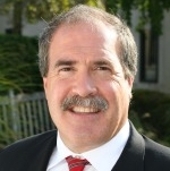 Jake Julia joined the Office of the Provost in 2007.
As Vice Provost for Administration and Chief of Staff, Jake oversees academic budget activities in partnership with the Budget Office and oversees academic facility and space utilization, renovations and approvals for academic capital projects, key initiatives, projects and operations that have University-wide impact. He also oversees the operations of Enrollment Management, the Registrar's Office and Financial Aid. He serves as an administrative liaison between the Office of the Provost and schools/college, Budget, Finance, Human Resources, Facilities, Global Marketing and Communications, and Information Technology, and oversees day-to-day administrative support operations of the Office of the Provost.
Jake is a lecturer in the School of Education and Social Policy, currently teaching a course on academic leadership and governance.
Phone: 847-491-2912
jjulia@northwestern.edu