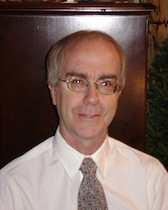 Charles Yarnoff
Academic Director & Instructor
P: 847-491-4965
Charles Yarnoff, who received his Ph.D. from Northwestern University, teaches a wide variety of undergraduate writing courses, including Intermediate Composition, Writing and Speaking in Business, Expository Writing, and First-Year Seminars. He also teaches courses in American Literature in Northwestern's School of Professional Studies. 

He was named a Charles Deering McCormick University Distinguished Lecturer, an award recognizing faculty members who "have consistently demonstrated outstanding performance in classroom teaching." He has been voted to the ASG faculty honor roll twice, has been nominated for the first-year advising award, and has received the Distinguished Teaching Award from NU's School of Professional Studies. 

He has been a Weinberg first-year advisor since 2000, and is the academic director of the Summer Academic Workshop, a pre-orientation writing seminar for first-year students. He serves on Northwestern's Transition Programs Plus Council, whose mission is to better support undergraduate students in their transition to college. In 2018-19, he will participate in Northwestern's Change Makers Program, whose mission is to create more inclusive classrooms, departments, and centers at the university.
Dr. Yarnoff is a faculty fellow at the Women's Residential College. He is also Chair of the board of directors of Students Publishing Company, which oversees The Daily Northwestern newspaper and The Syllabus yearbook.