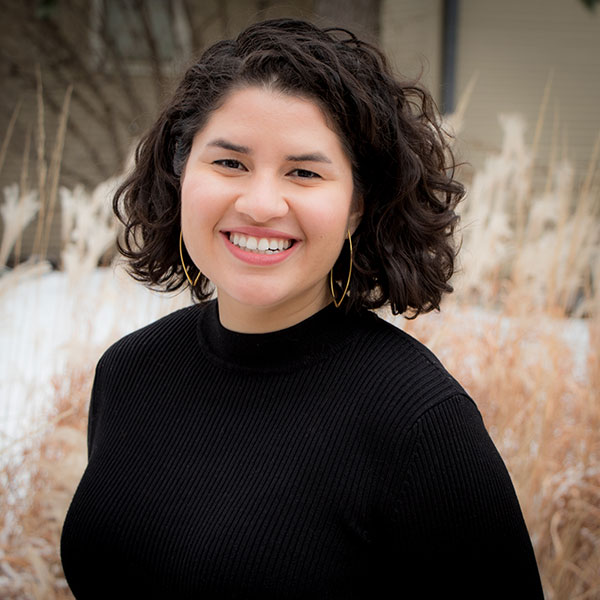 Associate Director
Pronouns She/Her/Hers
Office Address (Building and Room): Foster Walker, House 6 (1927 Orrington)
Phone: 847.467.1061
Where do you call home?

Home is Chicago's Rogers Park

What do you do at Northwestern?

I'm an  Associate Director in Student Enrichment Services. I'm responsible for managing, developing, and assessing a number of programs and initiatives for the first-generation, lower-income, and/or undocumented /DACA students. I am also the Co-Director of the Summer Academic Workshop (SAW).  

What groups/committees/communities are you a part of at NU?

Within CIC, I am a part of the Recruitment and Selection committee. 

What are you passionate about?

I am passionate about students accessing all opportunities they are interested in regardless of cost or other barriers. I am passionate about students learning how to navigate challenge and "failure". Most of all I'm passionate about students having a collegiate experience that facilitates thriving and empowerment through raising consciousness about self and others.

What are some moments/accomplishments/projects you have been proud of?

I am a first generation college and graduate student. Receiving my degrees was wonderful, but my mom's efforts and sacrifices to allow me to have these educational privileges is something I am very proud of. In addition, I'm proud of myself for restarting my therapy journey.

Where can you be found around campus?

I can be found at Foster Walker, House 6.

What do you like to do in your spare time? 

In my spare time I enjoy all TV and movie watching, working out, specifically Yoga & High Intensity Interval Training, walking my dog, Mowgli, and eating all foods, I'll try anything at least once.