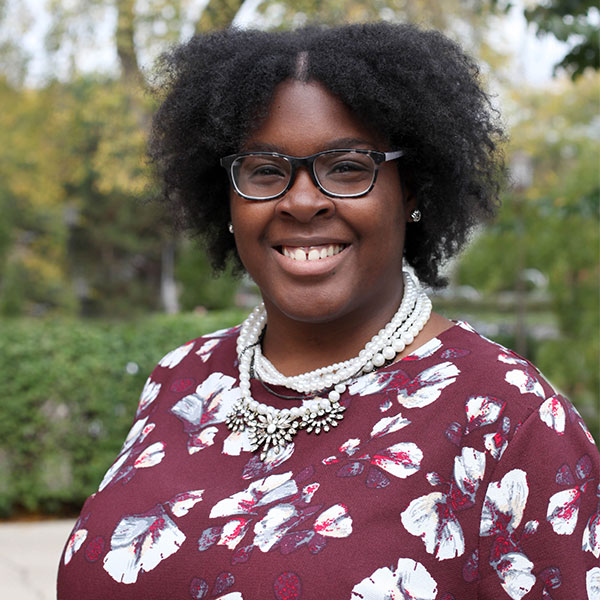 Administrative Assistant
Pronouns She/Her/Hers
Office Address (Building and Room): Foster Walker, House 6, Room 6118 (1927 Orrington Ave)
Phone: 847.497.4577
Where do you call home? 
What do you do at Northwestern?

I manage the SES One Form, office budgets and coordinate our office events. I also complete a number of special projects that shift from quarter to quarter.

What groups/committees/communities are you a part of at NU?

CIC Recruitment & Selection Committee, Student Affairs Staff Engagement Committee, Black Professionals Network (BPN). I also advise 2 student groups.

What are you passionate about?

Jesus Christ, equity and equality for those that have been oppressed by white supremacy and organized religion, Supernatural, reading romance or fantasy novels, watching television, Captain America, Malcolm X and my family.

What are some moments/accomplishments/projects you have been proud of?

Being the first in my family to graduate from college and getting my driver's license 4 years ago. 

Where can you be found around campus?

I can be found in the SES Office (PLEX, House 6) or walking to Olive Mediterranean Grill and Target.

What do you like to do in your spare time?

I'm currently attempting to read 50 books in 2020, re-watch all episodes of Agents of S.H.I.E.L.D before the final season premieres in summer 2020 and add some new tv shows to my schedule. Besides that, I love hanging out with my family, laughing or reading GQ magazine.