---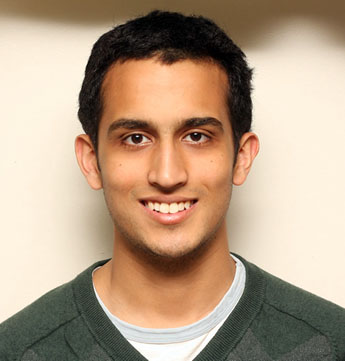 Nomaan Merchant decided on his career at the age of 13.
Growing up in Skokie, Ill., he chose to profile the Chicago Tribune for an eighth-grade assignment. He toured Tribune Tower and shook hands with the managing editors. That assignment inspired him to become a journalist.
After joining the school newspaper in high school, "it just seemed like journalism was the only thing that really made me want to wake up in the morning," Merchant says.
From working as general assignment reporter, assistant campus editor and city editor to managing editor, Merchant worked at the Daily Northwestern almost every quarter since fall of freshman year.
"I get a lot of pleasure out of being a part of the news," Merchant says. "I feel it when I see people reading the paper the next day and talking about what I wrote, the story that I spent weeks trying to break."
Aside from toiling away at the Daily, Merchant occasionally anchored newscasts and sports for Northwestern's student-run radio station, WNUR, maintains a web site about his reporting, created the Sidelines sports blog for the online newsmagazine North by Northwestern and helped launch the Daily's NU Football Insider web site.
During the summer after his junior year, Merchant became a reporting intern on the police beat for the St. Petersburg Times, where he worked on one of the more memorable stories of his reporting career.
What began as a story on a county jail suicide turned into a poignant feature on the sexual assault of a 17-year-old young woman. While researching the suicide story, Merchant uncovered that she had been sexually abused by her father since childhood.
"There were definitely times when I just felt, 'I don't know if I can write this story,'" he says. After encouragement from his editor, Merchant pursued the story, which the St. Petersburg Times published on the front page of the Tampa Bay Times, its free daily tabloid.
Despite the emotional dilemmas, Merchant knows his writing can have an impact. "It's such an important, and often overlooked, thing to tell people the news," says Merchant, who also held a multimedia internship with the South Bend Tribune and a reporting internship with the Hartford Courant.
Merchant will be covering business and politics as an intern for the Associated Press in Minneapolis after graduation.
— Sisi Tang (J11)