---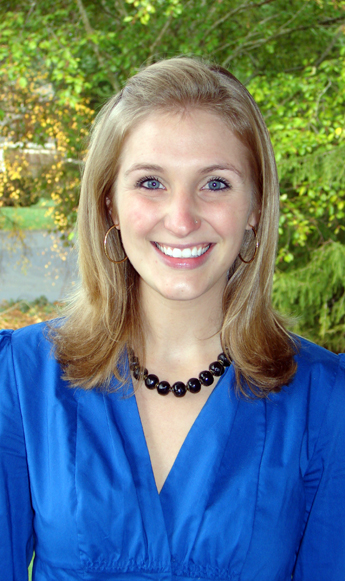 Video: Meet Northwestern's 2008 Rhodes Scholars — Northwestern seniors Mallory Dwinal and Anna Yermakova won Rhodes Scholarships. See more videos from Northwestern News.
Mallory Dwinal may be graduating, but she's left her mark at Northwestern and in two Chicago public schools.
Dwinal, a Rhodes Scholar and a member of USA Today's All-USA College Academic Team, founded an education program to help non-English–speaking students perform better in school.
Dwinal's endeavor began during a sophomore-year economics class for which she had to design a project to address a social need. She found her inspiration when some of the women who worked in her dining hall told her that their children, who didn't speak English at home, were having a tough time in school. Dwinal, an economics, Spanish and international studies major with no prior interest in education, decided to tackle this problem for her project.
At the end of the course, she and her classmates voted on the idea they thought was best. Dwinal's project won, and she received a support from the Weinberg College of Arts and Sciences' dean's office, which tapped funds given by Brian Posner (WCAS83), to bring her proposal to life.
The program, Social Enterprise for Language Foundations, or SELF, debuted in winter 2008. Dwinal and her volunteers worked with about 100 students five days a week at Stockton Elementary School and Peirce Elementary International Studies School, both on Chicago's North Side. The volunteers helped the students with their English vocabulary and grammar skills or other subjects.
"It's ranged from helping them with concepts they didn't quite understand in class to teaching them English from square one," she says.
Dwinal has passed the program off to a group of juniors and seniors and is hopeful it will continue.
Dwinal herself is multilingual. She's fluent in Spanish, knows a lot of French and Chinese and started learning German earlier this year.
A member of the Northwestern University Speech Team, she's also one of the top-ranked students in the nation in extemporaneous and impromptu speaking, a competition in which a speaker is given a topic and a limited amount of time to prepare and deliver a speech.
On top of her other commitments, Dwinal also leads the daily meals program at Hilda's Place, a homeless shelter in Evanston.
Next year she'll be taking her passion for education to Oxford University in England, where she will work toward her doctorate in comparative and international education as a Rhodes Scholar. Rhodes Scholars typically receive funding for two to three years of study.
After she graduates from Oxford, Dwinal will attend Harvard Business School, where she has already been accepted. Eventually, she wants to go into education policymaking.
— Annie Martin (J09, GJ09)