---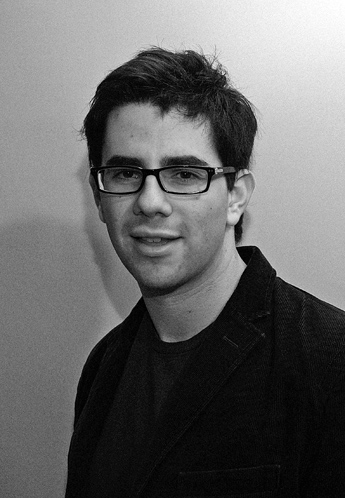 Sam Kleiner was excited about politics long before he reached the legal voting age.
In first grade he memorized the names of all the U.S. presidents. As he grew older he became fascinated with foreign policy and international affairs. By the time he graduated from high school in his hometown of Tucson, he was Arizona's Lincoln-Douglas Debate champion.
Kleiner brought his passion for civics to Northwestern, where he majored in political science and American studies. During his four years he interned at the White House, the State Department and the American Enterprise Institute.
At the University he co-founded the Northwestern Political Union (see "A More Perfect Political Union," winter 2008) because he wanted to discuss politics in an organized setting. As president he chose policies and issues for the group to discuss each week. Topics included everything from foreign policy to genetically modified food. Kleiner also brought in several speakers, including Rick Perlstein, author of Nixonland: The Rise of a President and the Fracturing of America, and former Arizona congressman Jim Kolbe (WCAS65), one of Kleiner's longtime mentors. (Kleiner met Kolbe during his first trip to Washington D.C., and started volunteering for Kolbe's campaigns at the age of 12. Kolbe, who served in the House of Representatives for more than 20 years, wrote Kleiner's recommendations for college and graduate school.)
Fostering dialogue on important issues is "at the core of what the mission of a university should be," says Kleiner, who next year will study international relations at the University of Oxford in England on a Marshall Scholarship.
Oxford was home to one of the first political unions. Oxford's union served as a model for the Northwestern version, Kleiner says. After he earns a master's or doctorate at Oxford, he will attend Yale Law School, where he has already been accepted.
At Northwestern Kleiner also served as co–editor in chief and co-founder of the Northwestern Interdisciplinary Law Review and co-led a student-organized seminar with President Henry Bienen about government intelligence. Bienen drew upon his experience at the Central Intelligence Agency to give a firsthand perspective of the agency.
"He shows great initiative," Bienen said of Kleiner's work on the student-initiated seminar. "He is smart and knowledgeable — all in all, a great combination."
In addition, Kleiner served on the leadership council of Northwestern Fiedler Hillel. He worked on advocacy on behalf of the U.S.-Israeli relationship and an initiative to host talks with professors at Hillel's weekly Shabbat dinners. He also co-founded the Northwestern Christian-Jewish Dialogue.
— Annie Martin (J09, GJ09)