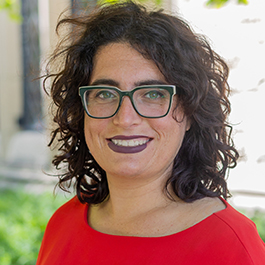 Danielle Plung is excited to bring her passion for accessibility to Northwestern by serving on the AccessibleNU team! As Program Assistant, she is responsible for managing the administrative needs of the team to ensure that students receive the support that they need as easily and effectively as they can.

She has a Bachelor's Degree in English Literature from the University of Chicago and is currently working toward a Master's degree in Disability Studies through the City University of New York. Danielle has been at Northwestern since 2019, and before joining ANU, acted as an Enrollment Adviser in the School of Professional Studies.
In her free time, she enjoys science-fiction hanging out by Lake Michigan, and comparing Chicago-area coffee shops.