Becoming an Advisor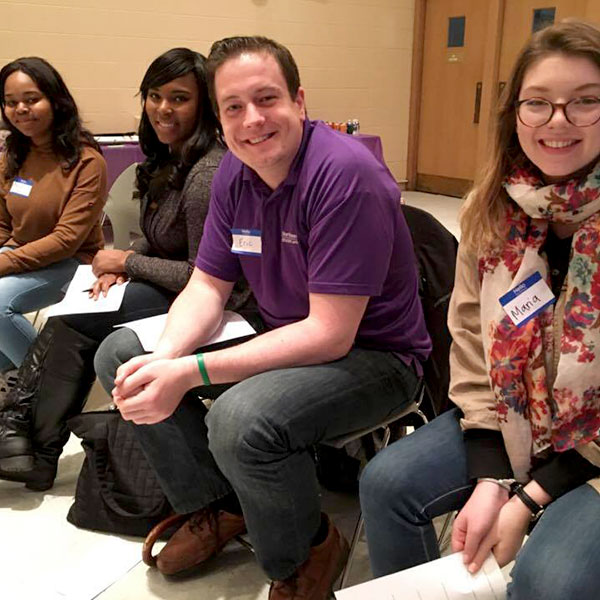 Are you a member of the Northwestern faculty or staff looking to connect with and support the student experience beyond the classroom? Are you a graduate student looking for a unique developmental role connecting with enthusiastic and ambitious Northwestern undergraduates? Learn more about the benefits of becoming an advisor here. If you have further questions, please email Joe Lattal.
Eligibility
Any full-time faculty, staff, or graduate student (full-time enrolled only) is eligible to advise a registered student organization. Other representatives of the Northwestern community (e.g. alumni, part-time employees, graduate assistants) may be eligible at the discretion of Student Organizations & Activities staff.
The time commitment involved with advising a student organization varies greatly. In some cases, the obligation may only consist of a few face-to-face meetings per academic term. In other cases, advisors attend the student group's regular planning meetings, attend the group's events, and co-lead retreats for group officers or new members.
Org Sign-Up
Benefits
Advising should be a fulfilling and low-stress commitment. If you advise a group, student members may have a financial account with the student organization finance office (SOFO), use institutional resources to travel (such as Motorpool or service vans), and plan events with contract procedures. Student Organizations & Activities staff is here to answer your questions regarding campus policies and guidelines. The staff offer optional trainings throughout the academic year on topics advisors express concerns or learning gaps. In addition, you will have access to online resources such as messages through the advisors LISTSERV and more.