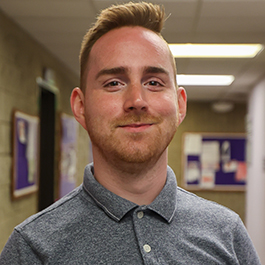 K. Parker Hess (aka ParkyTaco) is an Assistant Director in SOA that serves as the primary advisor for A&O Productions, Mayfest Productions, and supports NU Nights. He obtained his Bachelor of Science in Theatre Arts & Dance from Southern Utah University and his Master in Higher Education Administration from Boston University. Before joining Northwestern, K. Parker served in Student Activities at the University of Notre Dame for three years, working with student clubs, Class Councils, and student development. 
 
He is a significant connoisseur of Taco Bell (especially the BajaBlast), an avid listener of sad fall music, and a self-proclaimed professional napper. You can often find K. Parker around campus reading or talking about Brené Brown, his favorite author.
 
You can find K. Parker up in the Source on the third floor of Norris University Center.