---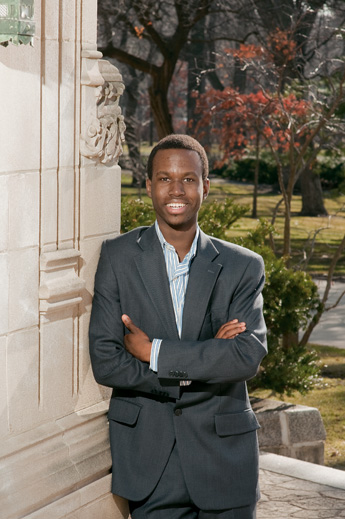 Hometown: Wilmington, Del.
Major: History
Key Ingredient: Won $10,000 prize in the Social Equity Venture Fund's "Entrepreneurial President" essay competition for a policy recommendations paper on solutions to poverty for Rwandan President Paul Kagame
Turning points at Northwestern: I had a summer internship after my freshman year at the International Law Institute in Kampala, Uganda, where I helped set up a program for members of parliament from a marginalized, contested border region in Sudan. As I was interviewing leaders, I realized there was a huge need to build capacity for peace in Sudan. When I got back to campus, I worked with student colleagues, faculty and administrators and in consultation with partners outside the University, including USAID, to design the Sudan Good Governance Fellowship, a program for Sudanese leaders that leverages academic resources at various departments on campus to enhance government in that region.
Dream job: To be a policy adviser to a U.S. president, focusing on Africa.
Regrets? Thinking about Sudan all the time, it's tough for me to relax. I wish sometimes I took things less seriously. On the other hand, I couldn't conceive of my life any differently.
Photo by Peter Barreras