---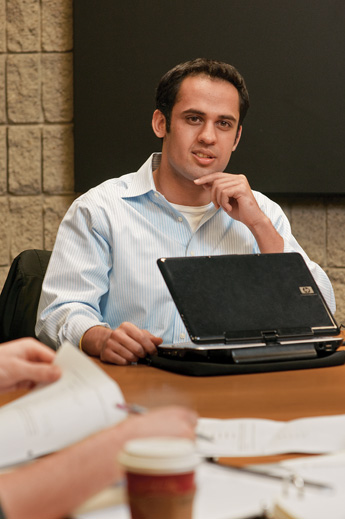 Hometown: Potomac, Md.
Majors: Applied mathematics and economics, Kellogg School of Management undergraduate certificate in financial economics
Key Ingredient: Budding business leader whose principles go beyond the bottom line
A defining anecdote about you: In the Truman finalist interview the committee asked, "Is it moral to deal drugs?" I said no because it's against the law. Adam Goodman [director of Northwestern's Center for Leadership] shot back, "Do we derive morality from the law?" and I said, "Yes, we do." Then they pummeled me to the ground with examples like segregation and Hitler because immoral people could always be writing the laws. The interview was a huge wake-up call that incentives aren't always perfectly aligned and that there's a difference between blackboard economic theory and real life.
Favorite class: Economics of Higher Education with President Schapiro. This was the only economics class that combined economics, history, psychology and philosophy, and I think a good economist has to be well versed in all of these areas.
Proudest Northwestern accomplishments: Running Northwestern Student Holdings and three businesses — NUTutors, Chicago Unzipped and Wildcat Express Delivery. And getting LEND [Lending for Evanston and Northwestern Development], the microfinance organization that provides small loans to low-income Evanston entrepreneurs, off the ground.
What's next? I'll be an analyst at Goldman Sachs in New York City.
Photo by Peter Barreras