---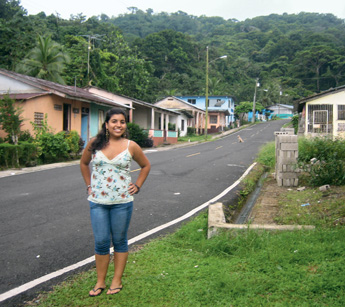 Hometown: Franklin Park, Ill.
Major: Social policy major, with a Latina and Latino studies minor
Key Ingredient: Has made her mark through volunteer service projects and study abroad in Chile, Cuba and Panama
Proudest Northwestern accomplishment: I worked with other students and faculty to create a Latina and Latino Studies Program in 2009. Students had been pushing for it for many years, and its creation was a product of that labor.
Why Race Alliance at Northwestern? RAN tries to explore race relations by providing students a comfortable and informal place to share their opinions and learn about the experiences and perspectives of other students. We want to call upon the Northwestern community to start thinking about issues concerning race.
Why has the immigration campaign been an important area of outreach for you? I have two immigrant parents. At Northwestern I had the opportunity to learn about immigration from a more academic perspective. The more I learned about the inequities and injustices that immigrants face, the more I wanted to help be a part of that movement toward change. 
Dream job: Something where I would get to travel and work with a human rights organization, not just in advocacy, but actually go abroad and do groundwork.