---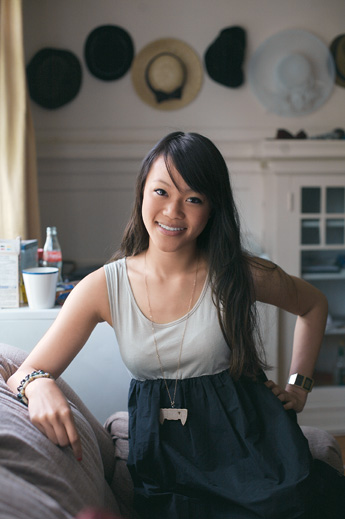 Hometown: Toronto
Majors: Journalism and international studies, with a business institutions minor
Key Ingredient: Founder of STITCH, an experimental fashion and photography magazine
Why journalism? I came out of the womb loving stories. As a child I would craft these silly stapled booklets about witches and kingdoms.
Best Northwestern professor: Richard Roth. He gave me my first leg up at Medill by granting seed money and a vote of confidence to start STITCH magazine during my freshman year.
An important anecdote about you: I've always pushed myself toward opportunities to learn a new language — French, Thai, Spanish, Danish — but even after a year in Beijing and several classes at Northwestern, my Chinese was not optimal. So I decided to pursue a global reporting grant in Western China during spring break of senior year.  
Favorite Northwestern hangout: The Rock, right after classes get out. It's the perfect spot to say a quick hello to friends streaming by, and there's usually a student group handing out free hot chocolate.
Photo by Sally Ryan