---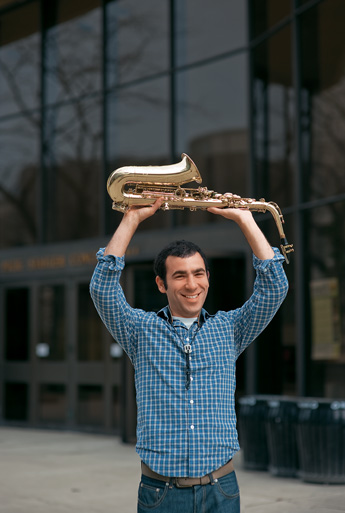 Hometown: Chappaqua, N.Y.
Majors: Musicology and saxophone performance, with a German minor
Key Ingredient: Will be studying in Berlin on a German Academic Exchange Service fellowship
Do you "tweet"? I don't use Twitter but I have a blog called "Seated Ovation." I critique the Chicago Symphony and local performances.
What music critics do you follow? I've been working with Alex Ross, music critic for the New Yorker magazine, for two years. I met him sophomore year at a concert. He offered me a research assistant position during the summer. Now when I go home, we go to concerts together.
Proudest Northwestern accomplishment: Last May I helped organize the inaugural Music Marathon, a 26-hour benefit concert. We raised $17,129 for the People's Music School, which provides free music lessons for underprivileged youth in Chicago.
Photo by Peter Barreras