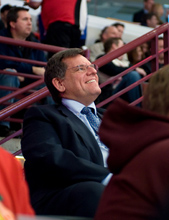 Congratulations to Rocky Wirtz — The Chicago Blackhawks won the franchise's first Stanley Cup in 49 years. It was the culmination of the Blackhawks' rebirth under the leadership of owner Rocky Wirtz (C75). Read more about Wirtz and the Blackhawks' return to respectability.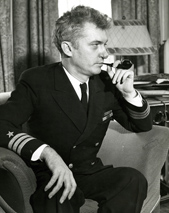 More on William McGovern — Read more letters on legendary professor William Montgomery McGovern, Northwestern's Indiana Jones.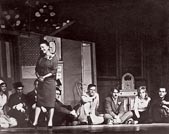 More on Alvina Krause — Find out from Marcus Overton (C65) who's in this photo from the 1963 production of Rhinoceros.
Missimi's Favorite Musicals — Dominic Missimi talks about his top five favorite musicals.
Follow the Money — Watch Christian Thiemann and Daniel Grady's award-winning video that uses Where's George? tracking data to visualize how money and, therefore, people move across the country.
Secret Ingredient — Renegade chef Dan Kohler cooks up gluten- and dairy-free fare that's "just dang good."
Her Kind of Town — Dorothy Coyle pitches the Windy City as director of Chicago's tourism office.