---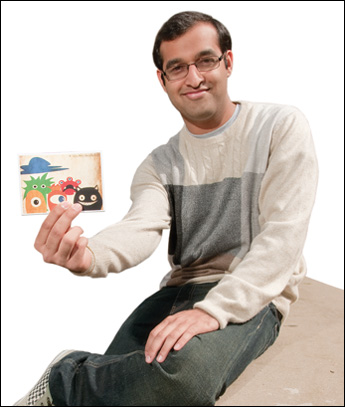 Hometown: Saratoga, Calif.
Major: Electrical engineering, and a student in the Honors Program in Engineering and Law
Key Ingredient: Entrepreneur co-founded Blurtt, a service that lets you create and send printed postcards from your computer
An important anecdote about you: My grandfather passed away two years ago, and I realized the cliché "life is short" is true. You have to do as much as you can in a short amount of time. You can't just dream about opportunities. You have to act on them right away.
Any turning points at Northwestern? I came into Northwestern with the entrepreneurial bug, but people around me weren't interested in the same types of things. I got a part-time job doing IT in Kellogg, and I leveraged that location to mingle with the business school students. I met two of my Blurtt co-founders, who were both Kellogg students.
Have you connected with local entrepreneurs? There are a couple of local entrepreneurs who are trying to reinvigorate Chicago with the same spirit as Silicon Valley. We started this conference called midVentures25, where we had about 500 attendees and major sponsorships from Microsoft and Google.
Your favorite saying: "Stay hungry and stay foolish," from Steve Jobs. I'm always on the lookout for the next big thing, no matter how crazy.
Photo by Peter Barreras