---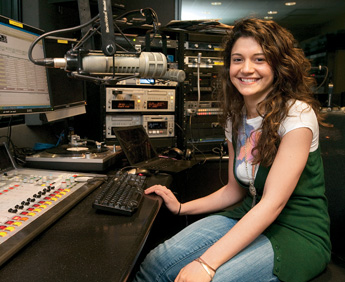 Hometown: Summit, Ill.
Majors: Journalism and Latina and Latino studies
Key Ingredient: Social justice activist
Your campaigns: I've worked on campaigns advocating for a living wage policy at Northwestern, a revised University Police policy concerning immigrants, and increased rights for farm workers. I also worked with other students and faculty on the creation of the Latina and Latino studies major.
Favorite Northwestern hangout: The Multicultural Center. You look at it from the outside, and it's a home. That metaphor really speaks to what this place means to me and a lot of other students.
What's next? Communications, media relations work with organizations I align with in terms of ideals, values. I'm looking in Chicago, but if it comes down to it, I'll have that long, hard conversation with my parents and say, "Mamá, me tengo que ir." [Mama, I have to go.]
Dream job: To do what I want to do without some man in a suit telling me what to do.
Photo by Peter Barreras