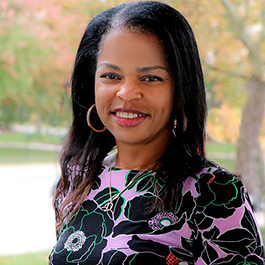 Business Operations Coordinator of Campus Inclusion and Community
Contact
Pronouns: She/Her/Hers

Office Address: Scott Hall, 601 University Place, Room 007

Phone: 847.467.3485

Email: 

d-nwankpa@northwestern.edu
Where do you call home?

What do you do at Northwestern?

I am the Business Operations Coordinator for Campus Inclusion & Community.

What groups/ committees/ communities are you a part of at NU?

Currently a member of Association of Northwestern University Women (ANUW)

What are you passionate about?

People feeling both seen and heard.

What are some moments/ accomplishments/ projects that you have been proud of?

Restructuring budgets in Campus Inclusion & Community. Creating a more streamlined system across the department.

Where can you be found around campus?

Scott Hall! Sometimes I hang out in the other spaces within CIC.

What do you like to do in your spare time?

Hanging out with my husband, listening to music and putting to paper all my short story ideas.