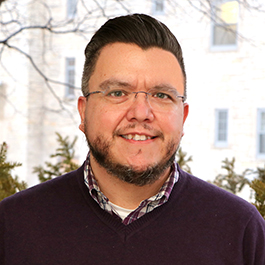 Executive Director, Counseling and Psychological Services (CAPS)
I joined the Northwestern community in February of 2021 and quickly become quite proud of my new Wildcat identity! As the Executive Director of CAPS, my priorities are to provide accessible, high-quality, and culturally responsive clinical services for students, to provide programming around mental health awareness and prevention, and to promote a campus culture in which students can thrive. My work is grounded in the values of humility, partnership, adaptability, bravery, and accountability. In addition to my passion for administration, my clinical interests include depression, interpersonal relationships, identity issues, childhood abuse, group therapy, clinical supervision, and community intervention. I have always enjoyed working with a diverse student body and campus partners. It has been through these experiences as well as my training and ongoing education that I have developed my current understanding of and ability to implement racial equity and social justice frameworks and of the need for a commitment to lifelong learning and growth in this area.
I identify as a cis-gender gay man of both Mexican-American and European-American ancestry. Although continually evolving, my personal values were largely shaped by my upbringing in the Midwestern portion of the United States as a Gen Xer.  I studied Psychology at the University of Florida and earned a doctorate in Counseling Psychology from Washington State University. I am a licensed clinical psychologist and have worked in higher education mental health for over twenty years.