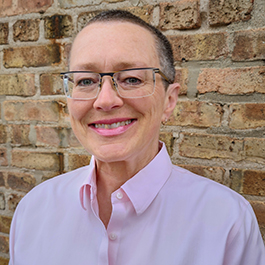 Program Assistant to the Dean of Students Office
In April 2022, Mary "Cookie" Offerman joined the Dean of Students team as a Program Assistant and supports the work of the Office of Community Standards and Family Engagement.
 
Cookie was born and raised in Chicago, though her various career responsibilities took her all over the city, the nation, and the globe. Cookie's previous roles include planning and producing events for the Social Office at the White House, Human Resources for a not for profit, managing a program for children with complex medical issues who are in the care of the state, as well as working for the post office, and managing a dog walking company.

All of these things have one thing in common, Cookie is a servant leader. Cookie brings her warmth, experience, and leadership style to the Dean of Student's office with a passion for helping people navigate life's challenges. In addition to her work life, Cookie is a lover of animals; has a radio, television, and film degree; and has a collection of White House ivy that she grows along with her burgeoning clematis plant.