Green Student Shopping List
Green Student Shopping List
New students can prepare to live sustainably at Northwestern by thinking about the environment when shopping and packing for their move to campus. Check out our sustainable shopping list below for tips on how you can show your purple pride by going green. 
Electronics and appliances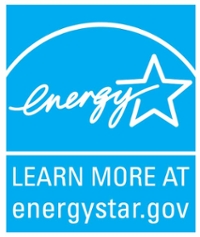 Mini fridge: Most Northwestern residential buildings have common fridges that everyone can use. Reach out to Northwestern's Office of Residential Services if you're not sure whether your residence has one. If you really want your own fridge, coordinate sharing with your roommate before coming to school. And when shopping, look for an ENERGY STAR® qualified model.
Laptops, tablets and printers: Check the EPEAT green electronics registry before buying your electronics to see how they stack up environmentally, and look for electronics that are ENERGY STAR qualified. As for printers, you might not need to buy your own. Students in Medill and McCormick receive free printing resources, and printing is available in all libraries for a small fee. If you do plan to bring your own printer, coordinate with your roommate so you don't double up.
Smart strips and power strips: Power strips and smart strips make it easy to save energy by switching off electronics and chargers when they aren't in use. Find the right smart power strip for you here.
Lighting: Desk lighting is one of the most efficient ways to light your space when you're working. Consider an LED bulb for your desk light. These bulbs might cost a little more, but they can last over 20 years!
Irons: Many students never end up needing irons or ironing boards, and they often fill up donation boxes at the end of the year. If you definitely want to bring one, check if you can share with a roommate.
Furniture, bedding, and clothing
Blankets, sheets and towels: Buying linens made from organic cotton or natural materials like bamboo or hemp reduces the use of pesticides that pollute land and water. Blankets made from organic wool and silk come from animals raised humanely and sustainably. Additionally, look for sheets that are not treated with chemicals like formaldehyde, which harm the environment.
Furniture: Residential buildings on campus come fully furnished, so you can save both resources and cash by skipping furniture purchases. Reach out to Northwestern's Office of Residential Services if you have questions about the furnishings in your room.
Clothes: Reduce clutter and save resources by keeping it simple. Buy and bring what you'll really wear. You can also save some money and reduce consumption by shopping at thrift stores rather than buying clothes new.
Food and dishes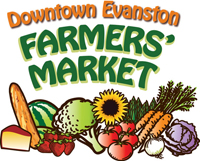 Reusable water bottles: To reduce plastic waste from bottled water, bring a reusable water bottle and fill up at bottle filling stations located throughout campus, including in residence halls. 
Coffee mugs: Reduce your waste by bringing a reusable coffee mug to campus. You can fill it at dining halls, and get a discount on coffee at the Starbucks or Dunkin' Donuts on campus when you bring your reusable mug.
Reusable shopping bags: Cut down on waste by bringing your own reusable shopping bags. 
Groceries: When you're not chowing down at the dining hall, there are plenty of grocery stores where you can buy local and organic food to keep your body and the planet happy. Or check out one of Evanston's year round Farmers Markets for fresh produce, baked goods and other eats.
School supplies
Notebooks, folders and binders: Look back through your old school supplies and reuse folders, binders, and notebooks that still have blank pages. If you do need new supplies, look for items made with recycled content and paper that's sustainably produced.
Pencils, pens, and art supplies: Save cash and reduce waste by gathering up old pens, paper, and art supplies before buying new items.
Laundry and cleaning products
Laundry detergent: Prevent your clean clothes from dirtying up aquatic ecosystems by looking for detergents that are phosphate-free and biodegradable. If you buy concentrated detergents, you'll cut back on packaging and emissions from shipping too.
Drying rack: Dryers use a lot of energy, contributing to greenhouse gas emissions. Avoid this by bringing a drying rack and hanging your clothes to air dry. This will also help your clothes last longer thanks to less wear and tear.
Other cleaning products: Northwestern's residences are all cleaned by paid staff, so you can save your money on most cleaning products. If there are any specific things you'd like for your room, check out this guide to green products.
Transportation
Bikes, scooters, skateboards, and more: It's possible to get around campus on foot, but students at Northwestern are always using wheels to speed up their days. Bike racks are available all over campus, and bringing a skateboard or other small ride into a class is no problem. Additionally, Divvy, a subscription bike-share program, is now available in Evanston and Chicago.
To get more involved with sustainability efforts at Northwestern, see all the ways you can take action.
Back to top