Bike Challenge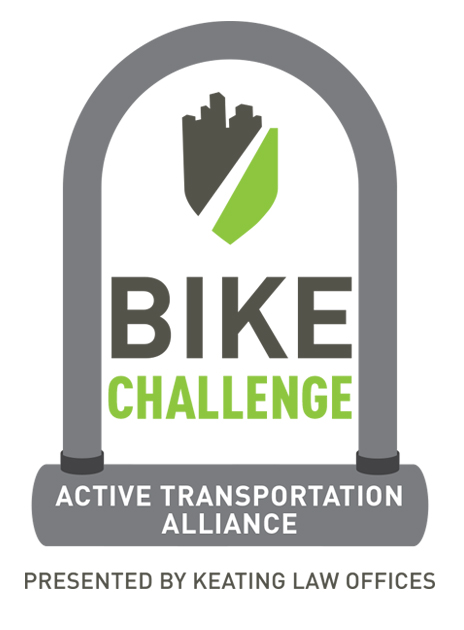 The 2023 Bike Challenge will take place May 15 - June 11. The Bike Commuter Challenge is a Chicagoland competition where organizations compete to see who can earn the most points by riding their bike to and from work or school. 
Northwestern earned a top spot on the podium for the 2022 Bike Challenge. Let's keep this dominance going! 
Register here and be sure you join the Northwestern University team! If this is your first time participating, please be sure to check the "first-timer" box in the form! This earns bonus points for our team. 
You don't have to be a seasoned cyclist to participate. Use this as motivation to get on your bike this spring and try riding to work or class.  And don't forget that biking to or from the train or bus counts as a ride.  
Resources 
When biking, be sure to follow the rules of the road and observe bike safety practices. You can identify safe biking routes throughout the US using the app Pointz. The Bike Safety Quiz, provided by Ride Illinois - a statewide non-profit organization - is a convenient, interactive way for bicyclists and motorists to learn more about safely sharing our roads. Always use lights at night, wear a properly fitting helmet, and make sure your bike is in good working order with the ABC Quick Check.  Northwestern community members can get a free helmet and bike light by registering your bike with Northwestern Parking & Transportation. The League of American Bicyclists offers a variety of educational resources for safer, more comfortable biking. In case of of a bike crash, the Active Transportation Alliance hosts a 24-hour Crash Assistance Helpline and website.
For updates on the challenge and related events, connect with sustainNU on Instagram or Twitter, join the Northwestern Bike Commuters listserv, or the Bike Northwestern Facebook group.
For anyone without a personal bike, the Divvy Bike Share Program offers a discounted membership to all Wildcard holders through the Wildcard Advantage Program. The Divvy for Everyone (D4E) program offers a further discounted rate for individuals with financial need.
The Bike Challenge is an annual biking celebration organized by the Active Transportation Alliance. The event encourages new and experienced riders to get out and bike while creating friendly workplace competition among Chicagoland companies and organizations. 
Questions? Email Bike to Work Challenge team leader, Elizabeth Adamczyk. 
Learn more via these recordings from past informational sessions! 
Ask a cycling expert
Ask a cycling expert recording
Have questions about cycling? Daunted by the idea of commuting by bike? Wondering if lycra is mandatory (it's not!)? Learn about maintenance, buying a bike, riding on the road, and more! The panel will include the General Manager from Evanston's Wheel & Sprocket and a seasoned bike commuter and League Certified Cycling Instructor (LCI). 
Bike Challenge: Safety 101
Bike Challenge: Safety 101 recording
Learn more about the Bike Challenge and important bike safety from a certified League of American Bicyclists Cycling Instructor (LCI). This half hour session covers logging rides, helmet fits, the ABC quick check for safety, and basic rules of the road. This session will help you get out and ride safely during the Challenge and beyond.