Bike Challenge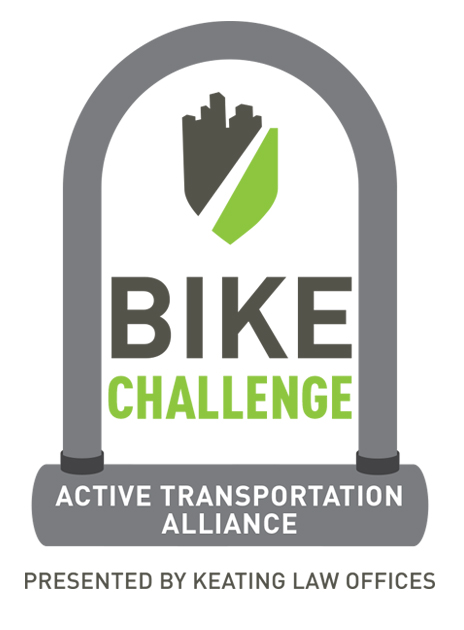 The 2022 Bike Challenge will take place June 6 - June 19. This year's focus will be on riding, whether that be commuting, running errands, or just going for a joy ride. Any ride counts! 
Northwestern won the 2021 Bike to Work Challenge in the category of Education for 5000+ employees and came in third place overall. Let's keep this dominance going! 
Join the Northwestern University team! If this is your first time participating, please be sure to check the "first-timer" box in the sign up! Remember in this year's competition, any ride counts. You don't have to be a seasoned commuter, just get out on two wheels and go for a spin. And if you are in commuting mode, don't forget that biking to or from the train or bus also counts as a ride.  
Resources 
When biking, be sure to follow the rules of the road and observe bike safety practices. Always use lights at night, wear a properly fitting helmet, and make sure your bike is in good working order with the ABC Quick Check. The League of American Bicyclists offers a variety of educational resources for safer, more comfortable biking.
For updates on the challenge and related events, connect with sustainNU on Instagram or Twitter, join the Northwestern Bike Commuters listserv, or the Bike Northwestern Facebook group. 
The Bike Challenge is an annual biking celebration organized by the Active Transportation Alliance. The event encourages new and experienced riders to get out and bike while creating friendly workplace competition among Chicagoland companies and organizations. 
Questions? Email Bike to Work Challenge team leader, Elizabeth Adamczyk. 
Learn more via these recordings from past informational sessions! 
Ask a cycling expert
Ask a cycling expert" recording
Have questions about cycling? Daunted by the idea of commuting by bike? Wondering if lycra is mandatory (it's not!)? Learn about maintenance, buying a bike, riding on the road, and more! The panel will include the General Manager from Evanston's Wheel & Sprocket and a seasoned bike commuter and League Certified Cycling Instructor (LCI). 
Bike Challenge: Safety 101
Bike Challenge: Saftey 101 recording
Learn more about the Bike Challenge and important bike safety from a certified League of American Bicyclists Cycling Instructor (LCI). This half hour session covers logging rides, helmet fits, the ABC quick check for safety, and basic rules of the road. This session will help you get out and ride safely during the Challenge and beyond.