Partners
Northwestern works with national and regional partners to promote sustainability on the University's campuses and in our communities. These partnerships allow us to share best practices, solve problems collaboratively, and advance our shared sustainability goals.
ENERGY STAR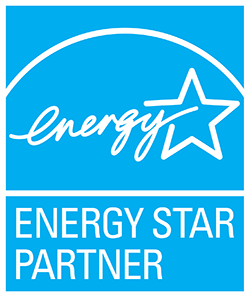 The U.S. EPA's ENERGY STAR program is far more than a label on appliances and electronics. The EPA has expanded the ENERGY STAR program to address energy use in buildings and to serve as a national platform for delivering real energy efficiency and greenhouse gas reductions by addressing market barriers. Northwestern is using the ENERGY STAR Portfolio Manager tool to track energy and water use across the University's 224 facilities. Northwestern is also using other ENERGY STAR tools and resources to move our energy management program forward in order to achieve our goal of a 20 percent reduction in energy use intensity (EUI) by 2020.
DOE Better Buildings Challenge

Northwestern is participating in the U.S. Department of Energy's (DOE) Better Buildings Challenge, a leadership initiative aiming to create energy efficiency solutions and accelerate investments for companies, organizations and local government. As a partner in the Better Buildings Challenge, Northwestern reinforces its goal of improving the energy efficiency of its entire building portfolio by 20 percent within ten years.
Northwestern joins a group of over 310 Better Buildings Challenge partners who are leading the energy efficiency sector by deploying solutions and strategies to improve the efficiency of the nation's buildings, plants and homes by 20 percent in ten years. By partnering with the Energy Department to achieve this portfolio-wide energy savings, Northwestern will share successful strategies that maximize efficiency over the next decade.
Since President Obama launched the Better Buildings Challenge in 2011, program partners now represent 4.2 billion square feet of building space. Participants are sharing energy performance data on over 34,000 properties, and have saved $1.3 billion dollars and 160 trillion Btus of energy.
On May 16, 2017, John D'Angelo, Northwestern vice president of facilities management, presented the University's sustainability communication and engagement plan at the U.S. Department of Energy's (DOE) national Better Buildings Summit in Washington, D.C. The University's model for engaging the campus community in sustainability efforts is available through the Better Buildings solutions center. 
EPA Green Power Partnership
The Green Power Partnership is a free, voluntary program of the U.S. Environmental Protection Agency (EPA). The program assists organizations with procuring electricity generated from renewable resources and with promoting their green power leadership. Northwestern has been a Green Power Partner for five years and was honored with a Green Power Leadership Award in 2015 for our continuous commitment to renewable energy.
U.S. Green Building Council
The U. S. Green Building Council (USGBC) promotes sustainability in how buildings are designed, built, and operated. The USGBC is best known for developing the Leadership in Energy and Environmental Design (LEED) green building rating systems. Northwestern has been an active member of the USGBC for over six years and currently has eight LEED-certified properties with an additional five projects currently in planning and construction phases.
AASHE
The Association for the Advancement of Sustainability in Higher Education (AASHE) serves to inspire and catalyze higher education institutions to lead the global sustainability transformation. AASHE empowers higher education faculty, administrators, staff, and students to be effective change agents and drivers of sustainability innovation. AASHE enables members to translate information into action by offering essential resources and professional development to a diverse, engaged community of sustainability leaders. Northwestern has been a member of AASHE for three years and will submit our first STARS (Sustainability Tracking and Rating System) report in 2015.
City of Chicago
Northwestern supports the City of Chicago's Sustainable Chicago 2015 plan and has been an active participant in the Retrofit Chicago energy efficiency initiative. Retrofit Chicago challenged the University to reduce energy use in a facility by 20 percent and to comply with the Chicago Building Energy Benchmarking Ordinance. Northwestern previously participated in the City of Chicago's Green Office Challenge and has worked with the city on recent projects to improve greenspace and walkways near Northwestern's Chicago campus.
City of Evanston
The Evanston Climate Action Plan was adopted in 2008. It set a goal of reducing greenhouse gas (GHG) emissions by 13 percent by 2012. The achievement of this first goal paved the way for the Evanston Livability Plan, which outlines a goal of a 20 percent reduction in GHG emissions by 2016. Northwestern's sustainability efforts directly support Evanston's goals through emissions reductions, decreased waste and green building commitments. Northwestern is a founding member of the Evanston Green Ribbon Committee, a consortium of the city's seven largest employers, convened specifically to advance strategies outlined in the Climate Action Plan.
CNSHE
Northwestern is a member of the Chicagoland Network for Sustainability in Higher Education (CNSHE). This network includes 14 public and private institutions of higher education in the Chicagoland region. The group works to advance sustainability and accelerate climate action. CNSHE does this by working with students, staff and faculty to share best practices and by collaborating to achieve institutional and common goals that benefit the region and society at large.
Active Transportation Alliance
The mission of Active Transportation Alliance is to make bicycling, walking and public transit so safe, convenient and fun that we will achieve a significant shift from environmentally harmful, sedentary travel to clean, active travel. Northwestern is a strong participant in the Active Transportation Alliance's Bike Commuter Challenge, winning the Team Spirit Award for participation in 2015. Northwestern supports sustainable transportation and considers cycling infrastructure in campus planning.