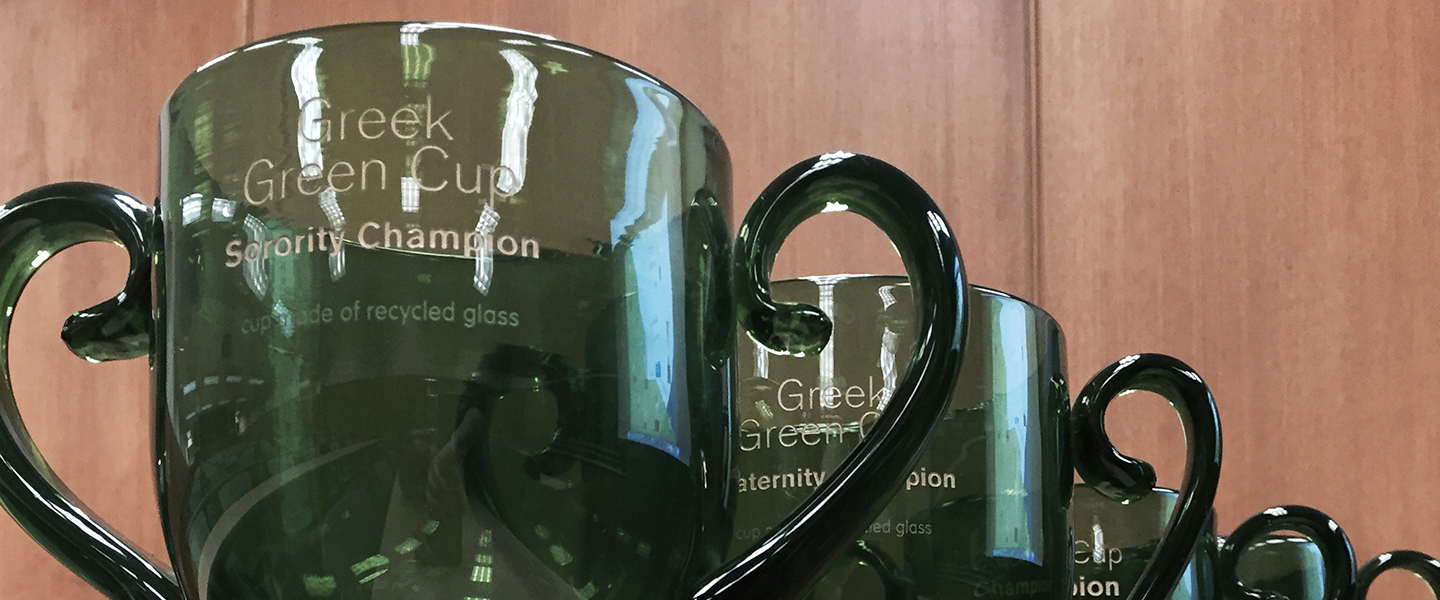 Campus Residences Compete to Go Green
 On October 22, Northwestern kicks off Green Cup, a competition to save energy and water in campus residences. Students living in residence halls, residential colleges, and Greek houses will be turning off lights, taking short showers, and attending events to rack up points as they compete to capture the cup. The event is designed to be a fun way to encourage students to learn about sustainable living and adopt common-sense energy and water saving habits.
Green Cup is driven by student organizations, with Students for Ecological and Environmental Development (SEED) and Eco Reps taking the lead this year. The competition challenges each campus residence to cut energy and water use compared to its baseline usage. Students can also earn points for their residences by attending educational and fun Green Cup events. Follow NU Green Cup on Facebook to learn about events.
"While we aim to make Northwestern a little more eco-friendly every day, Green Cup is an exciting time for our campus to call attention to better habits and increase dialogue about some of the biggest environmental issues we face today," said Virginia Nowakowski, copresident of Eco Reps. "Everyone on campus can take the opportunity to consider how they are benefiting the environment – like how often they recycle – and some ways they can do more." 
Prizes will be awarded in four categories: residences with dining, residences without dining, sororities, and fraternities. Each winner will receive prize money that can be put toward Dance Marathon or used for a project or event that will promote sustainable living. (Waste-free, sustainable munchies anyone?) The winning teams will also capture the prized Green Cups – recycled glass goblets that are passed to the new winners each year.
In addition, individuals can win prizes such as restaurant gift certificates by sharing what they are doing to live green on social media using the hashtag #NUGreenCup.
Last year's winning residences were 1856 Orrington, Foster-Walker, Sigma Phi Epsilon, and Zeta Tau Alpha. During the month of the competition, water use in residence halls went down by nearly 250 cubic feet per person compared to the baseline period. Their conservation efforts saved more than 850,000 cubic feet of water in total. Across all residence halls, electricity use was cut by more than 530 kWh per person, saving a total of more than 1.8 million kWh. Maintaining this level of savings over the course of a year would prevent 4.5 metric tons of greenhouse gas emissions.
This year could be anyone's game. So prepare to live green and get in on the quest for the cup!