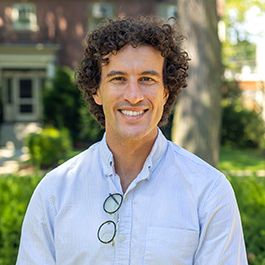 Austin Siegel joined Student Affairs Marketing as a Communications Specialist in August of 2022.
A 2018 graduate of Northwestern, Austin interned with the Chicago Blackhawks before joining Kansas State Athletics as a Creative Writing & Content Specialist in 2020. Covering all 16 varsity teams at K-State, his daily stories appeared on the athletic department website.
Austin returned to Evanston in 2021 for graduate school and a GA position with Northwestern Athletic Communications, where he worked primarily with the school's baseball, swimming & diving and fencing teams.
During his time as a Northwestern student, Austin served as Executive Vice President of North by Northwestern magazine and was a member of Lambda Chi Alpha. He taught at the Medill Cherubs program in 2018.

The Sarasota, Florida native lives in Chicago and enjoys daily trips to Coffee Lab and worrying about his favorite Cleveland sports teams.