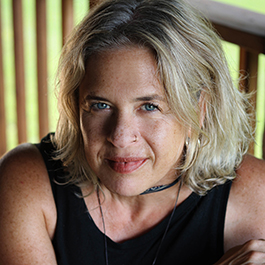 Jill helped start up Student Affairs Marketing as Visual Communications Manager in 2012 handling all photography, videography, and web content for Student Affairs. Jill works as a liaison between SAIT and Marketing, supporting the departmental websites. She oversees all student photographers, videographers, copywriters, and social media students. She officially joined Northwestern in 2010 working as a Photographer and Creative Consultant for the SAIT department.  As Associate Director, she oversees all photography and videography, social media and the division websites.
Originally from Cincinnati, Ohio, Jill graduated from Miami of Ohio with a degree in Retail Management and a minor in Photography. She also studied at Columbia College after moving to Chicago developing her photography career. After being photo editor for 2 national magazines both in print and web, she started her own photography business in 2001 and is celebrating having her own photography studio in Evanston for 20 years, specializing in candid and natural portrait and event coverage.
Jill has been a part of the Evanston community since 2001 sitting on the Board of Directors for the Evanston Chamber of Commerce and also served as Chair of the Evanston Arts Council for 6 years. In 2012 she received the Mayor's Award for the Arts for her work on the Arts Council. Jill is married and living in Chicago with her favorite photo subjects; husband Jay and their cat, Frida.