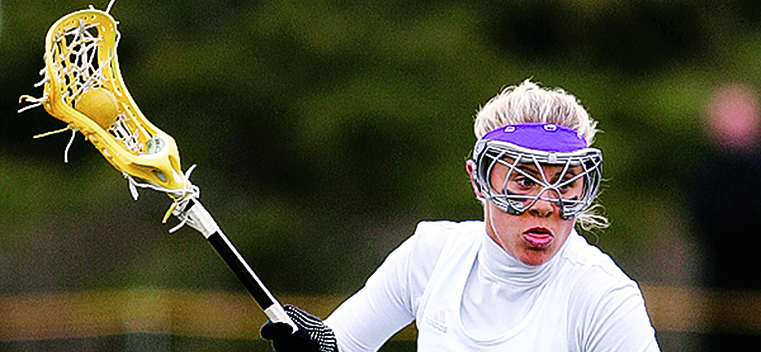 Kristen Kjellman: Lacrosse
Story Tools
Share this story
A cornerstone of Northwestern's first three lacrosse titles, Kristen Kjellman (C07) left a championship legacy in Evanston that continues today. She posted career numbers that place her at the top of a who's who of lacrosse stars to don purple and white.
By the end of her Wildcat career, the Westwood, Mass., native owned the all-time Northwestern records for career goals (250) and points (349) — both marks still rank in the top 10 in the NCAA record books.
"Kristen had a great sense for reading her defenders," says former teammate Sarah Albrecht (WCAS06). "She was able to fool just about every defender that marked her. Even if they knew her moves, she could still find a way to get around them and be effective."
Kjellman also racked up individual hardware as winner of the Tewaaraton Trophy, presented to the nation's top collegiate lacrosse player, in 2006 and 2007. She was a four-time All-America selection and three-time Honda Sports Award winner as the women's lacrosse national player of the year.
Going beyond the awards, Kjellman helped to set the tone for Northwestern's success.
"Kristen was one of the first 'big' players that Northwestern had, and she lived up to expectations," says Albrecht, now the head coach at the University of New Hampshire. "Kristen was a silent leader. You could always rely on her to bring her best. She never backed down, and that allowed her teammates to never back down, to demand more of each other."
Kjellman lives in New York City and works as a retail account executive for Nike. She plays lacrosse with the New York Athletic Club team.