Northwestern and Ireland
Learn more about our institutional relationships and activities in Ireland below.
Partnerships
| Partner Institution | Partner Type & Sponsor |
| --- | --- |
| Royal College of Surgeons in Ireland: Faculty of Medicine and Health Sciences | |
| University College Cork | Customized Study Abroad Program: > Global Learning Office |
| Royal College of Surgeons in Ireland | Customized Study Abroad Program: > Feinberg School of Medicine |
| Trinity College Dublin | |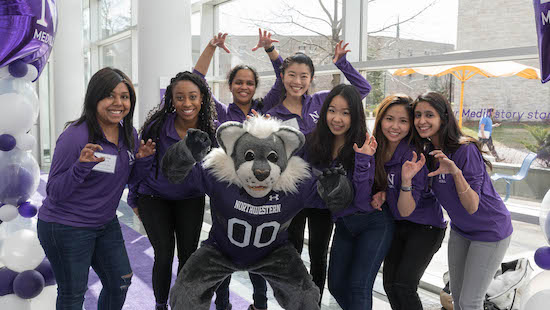 4 Students from Northwestern are in Ireland:
3 Undergraduate

1 Graduate
3 undergraduate students on an affiliated program and 1 medical student on clinical rotation — all 4 enrolled at Trinity College.
*Participation in study abroad during the 2021-2022 academic year was still impacted by the COVID-19 pandemic. In previous years, Northwestern sent on average 15 students to Ireland.
Alumni
~90
Northwestern alumni are based in Ireland.
Ways to get and stay connected can be found here.
PDF Snapshot
Download the Northwestern and Ireland Brief — a compressed version of the information featured on this page.
Download Brief
 This page features data and information from the 2021-2022 academic year and gets updated annually. The last update was made in April 2023. For questions or comments about the information listed here, please contact Janka Pieper, Senior Director of Communications and Intercultural Learning.