Northwestern and Australia
In addition to several faculty research connections, two of Northwestern's professional schools, Feinberg School of Medicine and Kellogg School of Management, have official partnerships with institutions in Australia focusing on student and faculty exchanges and research.

Partnerships
Partner Institution
Partner Type & Sponsor
The George Institute for Global Health

Faculty Exchange > Feinberg School of Medicine
Research > Feinberg School of Medicine

University of New South Wales: UNSW Business School
University of Melbourne: Melbourne Business School
Students
31 Northwestern students in Australia:
16 Undergraduate
15 Graduate
Northwestern students in Australia include 16 undergraduate students on affiliated programs and 15 MBA students on exchange programs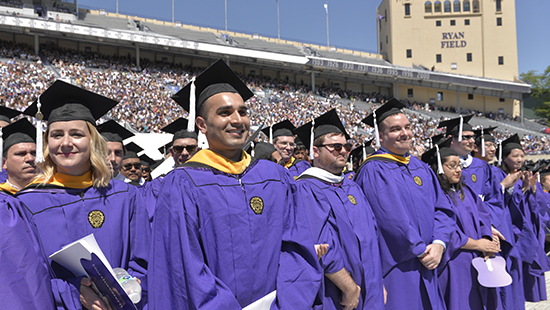 27 students from Australia at Northwestern:
12 Undergraduate
5 Masters
10 Doctorate
For historical data, visit the
Office of International Student and Scholar Services
website
Alumni
450+Northwestern alumni are based in Australia.
The
Kellogg Alumni Club of Sydney
offers social and networking opportunities to keep alumni connected to Northwestern and fellow alumni in Australia. Other ways to get or stay involved can be 
found here
.
PDF Snapshot
Download the Northwestern and Australia Brief — a compressed version of the information featured on this page.
Download PDF
Due to the irregularities in student mobility because of the COVID-19 pandemic, this webpage contains data from the 2018-2019 academic year. All other information is up-to-date as of November 2020. For questions or comments about the information listed here, please contact 
Janka Pieper
, Director of Communications.