Meet Northwestern's '21 - '22 Ameresco Internship Students, Maurya Patel and Ensar Biscevic
Meet Northwestern's '21 - '22 Ameresco Internship Students, Maurya Patel and Ensar Biscevic
Northwestern owns and operates 220 buildings, totaling over 16 million square feet across the Chicago and Evanston campuses. As such, energy savings in campus buildings have a huge impact on the University's carbon footprint. To achieve significant energy savings, Northwestern is partnering with Ameresco, Inc., a leading cleantech company specializing in energy efficiency and renewable energy, to reduce the University's carbon footprint. In addition to providing energy management, Ameresco employs two full-time co-op internships each quarter for science or engineering students who are interested in energy and sustainability. Maurya Patel, an M.S. student in Mechanical Engineering, and Ensar Biscevic, a sophomore majoring in Economics, minoring in Environmental Policy, and completing a certificate in sustainability and energy, are leading the way as the first internship students under the Ameresco Fellowship.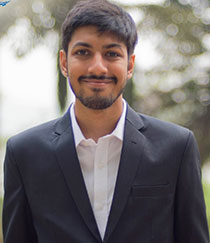 Maurya is passionate about sustainable systems and technologies. Hailing from Mumbai; he was the Battery Lead for an electric race care engineering team while attending IIT Bombay, and later he worked at Ather Energy, India's premier electric two-wheeler start-up. Through the Ameresco internship, Maurya is involved in data collection and analysis to identify opportunities for energy use reduction on Northwestern's campuses.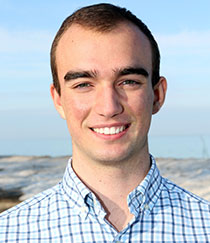 Ensar, a Chicago native, came to his passion in energy and sustainability through a conversation with his uncle, an employee at an oil company, about the trajectory of the energy sector and the inevitable transition to a more sustainable society. He works with the NUsolar car team to increase cost efficiency in the development of their newest solar car. Through the Ameresco internship, Ensar is involved in organizing utility data and documentation around current energy systems at Northwestern. 
Q: What brought you to Northwestern?
Maurya:  
When it came to choosing a university to pursue my master's in mechanical engineering, I knew I wanted to explore the new and upcoming Cleantech avenues (with a sustainable technologies approach). Very few universities offer a specialization in energy and sustainability as part of their master's-level mechanical engineering curriculum. This, along with the highly-rated faculty, made Northwestern my top choice. 
Ensar:  
I chose Northwestern because I really liked the community and the opportunity to focus on sustainability and energy. Northwestern has many sustainability-focused clubs which spoke to me and which I am now proudly a part of. I enjoy that I can be an Economics major while still focusing my studies on sustainability through higher-level econ classes. One of my favorite parts of my education so far is the Institute for Sustainability and Energy (ISEN) certificate in sustainability and energy. I have enjoyed every class I have taken in ISEN, and my understanding of sustainability has greatly increased with each one.   
Q: How have your studies led you to your work with Ameresco? 
Maurya:  
Northwestern's diverse course offerings have expanded my approach to sustainability. My membership in Northwestern Energy Technology Group (NETG) introduced me to potent sustainability research avenues at Northwestern – it showed me how students can contribute to university sustainability goals. The internship with Ameresco was a natural progression in my journey towards sustainability at NU. Big thanks to Prof. Manohar Kulkarni, who motivated me to pursue my efforts at Ameresco. 
Ensar:  
The ISEN classes I took my first year at Northwestern really reinforced my desire to be a part of the transition to a healthier, more sustainable world and gave me the needed academic background to kick off this trajectory. I have also benefited from the Northwestern community and its opportunities. Being a part of the Solar Car team and the Northwestern Energy club gives me opportunities to interact with like-minded individuals who deepen my understanding of sustainability and how we can get to a more sustainable world. Ameresco is my next step on this journey, and I am excited for what I can learn through working on the Northwestern sustainability project. 
Q: What's your favorite sustainability tip? 
Maurya: 
I believe sharing knowledge on sustainable approaches and putting our minds together to solve the climate crises is the biggest contribution we can make.   
Ensar: 
Start off small and work your way up, you don't always need to change the world to make a difference.