Northwestern Recognized by the EPA's Green Power Challenge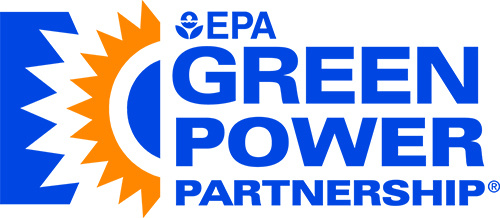 Northwestern University is one of eight schools in the Big Ten Conference that the U.S. Environmental Protection Agency is recognizing as 2017-18 College and University Collective Conference Champions for green power use. The schools in the Big Ten conference collectively use more green power than any other conference participating in the challenge, with Ohio State University leading the way as the school that used the most green power. Northwestern was second in the conference, and had the highest green power usage as a percentage of total power used.
Since April 2006, EPA's Green Power Partnership has tracked and recognized the collegiate athletic conferences with the highest combined green power use in the nation. The U.S. EPA is recognizing Northwestern University for its use, which contributed to the Big Ten Conference using the most green power.
Northwestern's purchase of 100 million kilowatt-hours (kWh) of renewable energy certificates (RECs) represents 39 percent of the school's annual electricity usage. In addition, Northwestern is generating green power through two on-site solar installations. The Ford Motor Company Engineering Design Center and Kresge Centennial Hall each feature a solar array on the roof.
This commitment to green power demonstrates a sustainable choice that helps to reduce the negative health impacts of air emissions including those related to ozone, fine particles, acid rain, and regional haze. In addition, investing in green, renewable energy moves Northwestern forward in the University's efforts to reduce and eventually eliminate the University's contribution to climate change. Northwestern's Strategic Sustainability Plan sets an objective of reducing scope 1 and scope 2 greenhouse gas emissions by 20 percent (from a 2012 baseline) by 2030 and achieving net zero emissions by 2050.
According to the U.S. EPA, Northwestern's green power purchase of 100 million kWh annually is equivalent to the electricity use of nearly 10,000 average American homes, and the Big Ten Conference's collective green power use of 496 million kWh is equivalent to the electricity use of about 46,000 average American homes. In the 2017-18 challenge, the 38 collegiate conferences and 109 schools competing collectively used nearly 3.6 billion kWh of green power. EPA's Green Power Challenge is open to any collegiate athletic conference in the United States. To qualify, a collegiate athletic conference must include at least two schools that qualify as Green Power Partners, and the conference must collectively use at least 10 million kWh of green power. EPA will start the 13th season of the College and University Green Power Challenge in fall 2018 and conclude in spring 2019. 
---
About EPA's Green Power Partnership
The Green Power Partnership is a voluntary program that helps increase green power use among U.S. organizations to advance the American market for green power and development of those sources as a way to reduce air pollution and other environmental impacts associated with electricity use. The Partnership currently has more than 1,600 Partners voluntarily using more than 48 billion kilowatt-hours of green power annually. Partners include a wide variety of leading organizations such as Fortune 500® companies; small and medium sized businesses; local, state, and federal governments; and colleges and universities. For more information, visit the program website.  
Back to top