City of Evanston Launches New Composting Services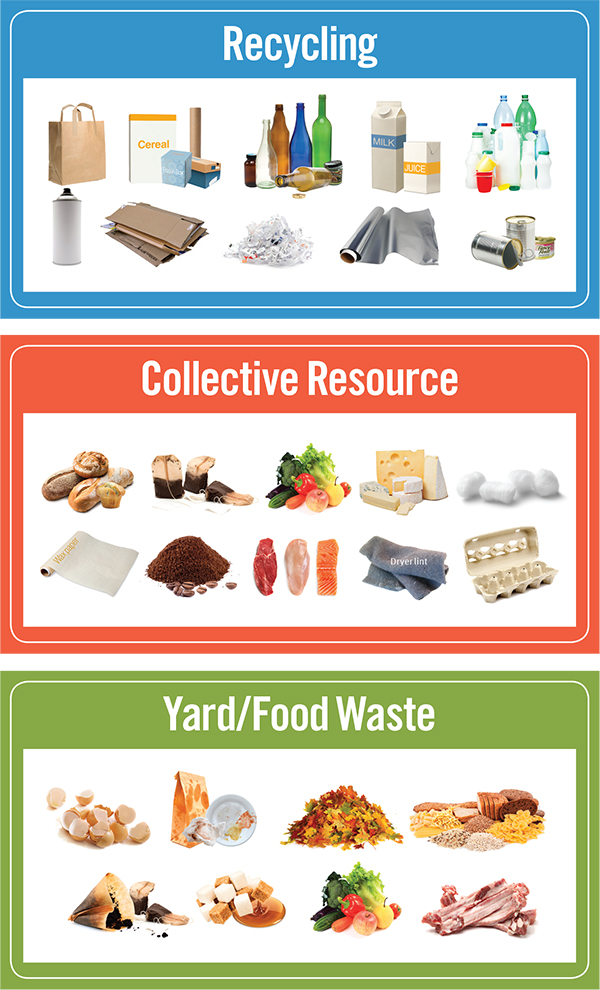 In April, Evanston became home to the largest municipal food composting program in Illinois. In late 2017, the City signed new waste hauling contracts. Those contracts include two new food waste composting options. These new options will make it easier for Evanston residents to compost food waste and will move the City toward achieving its ambitious sustainability goals.
On April 2, the City expanded its weekly yard waste collection to allow food waste to be included among the standard grass clippings and leaves. Food and yard waste is collected on a weekly basis from residential and condo properties from April through December. The food and yard waste cart comes with an initial one-time purchase fee of $82.50 and then a $25 annual fee. Acceptable items to be collected using these bins include vegetables, fruit, and meat, among many others.
In addition, the City has partnered with Collective Resource, Inc., an Evanston-based and woman-owned business, to provide year-round food waste collection service to any interested property in Evanston, including businesses and commercial properties. Interested businesses and organizations can sign up online.
The Collective Resource service offers either a 5-gallon bucket or a 32-gallon cart service with collection schedules that meet the needs of the property. This service comes with its own fees, and it is not paid for by the City.
Both services are exciting new opportunities for Evanston community members looking for ways to reduce their environmental footprints.
More information on these new services can be found by visiting the website or by calling 847-448-4311.
Back to top