Help Northwestern Conserve Energy During Winter Recess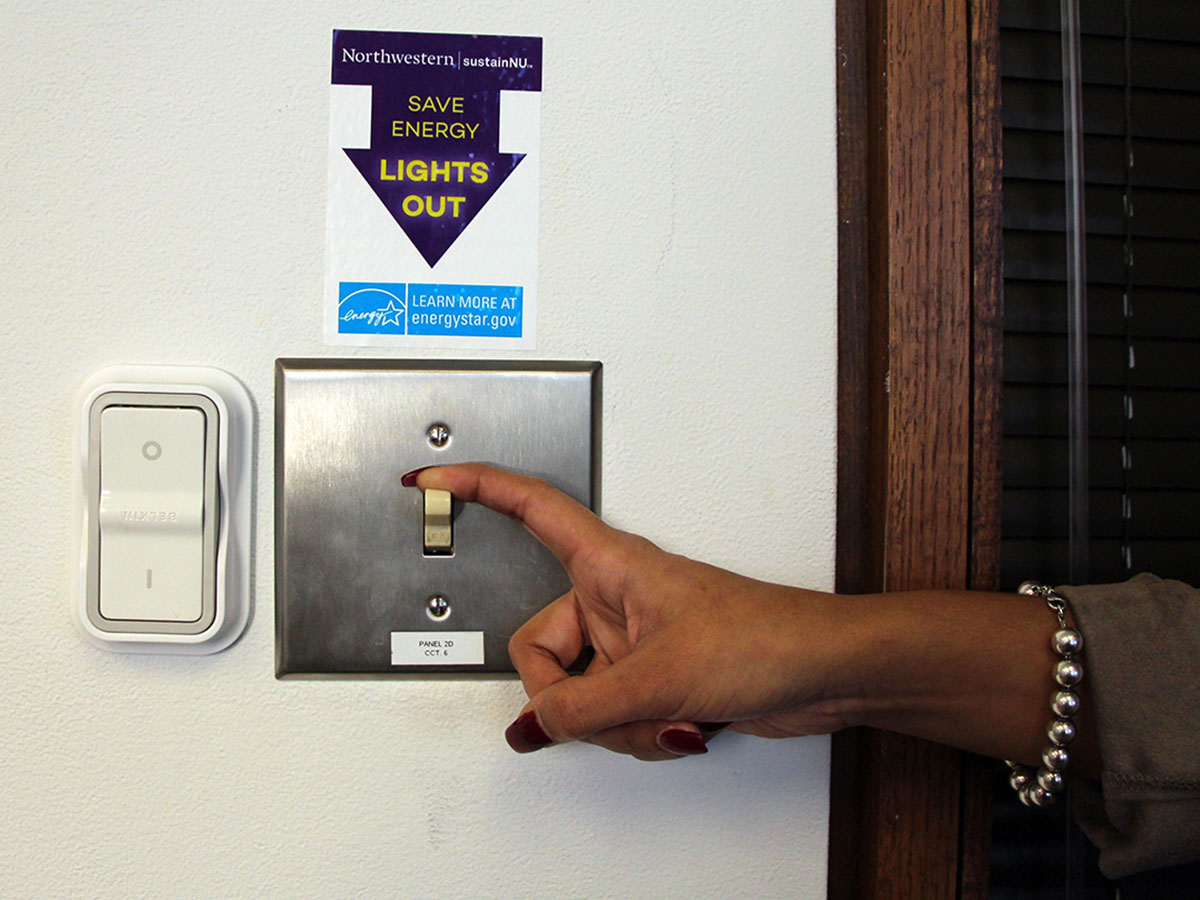 Northwestern is taking action to reduce energy use on campus over the winter holidays, and students, faculty, and staff members can contribute by taking some simple steps before leaving for the break.
This year, academic and administrative buildings will be closed for a winter recess from December 22 through January 1. Not only is this an exciting benefit that allows staff to spend more time with their family and friends, it also creates an opportunity for the University to reduce energy consumption and save on operational costs during the break.
Facilities Management will implement an energy conservation plan that supports Northwestern's sustainability objectives to reduce energy use and greenhouse gas emissions. Building temperatures will be lowered and fans will be shut down in unoccupied buildings where possible. Lighting will also be turned off where feasible, and cleaning services and waste disposal will be limited during the break.
The effort to minimize energy use over the holiday break is a campus-wide effort. There are many things that all members of the campus community can do to help. For example:
Turn off all lights before leaving for the break.
Turn off or unplug all nonessential and noncritical electrical equipment.
Ensure all doors and windows are properly closed.
Clean out your refrigerator and keep it unplugged prior to break.
If any repairs are needed, contact Facilities Management 847.491.5201 (Evanston),
312.503.8000 (Chicago), or facilities-management@northwestern.edu, or submit an online request at www.northwestern.edu/fm/.
Additional information can be found on the Northwestern's
Winter Break Sustainability Check List
. If you have ideas on how to conserve energy in your building, we encourage you to reach out to
sustainability@northwestern.edu
 with your recommendations.