Understanding and Managing Campus Utility Use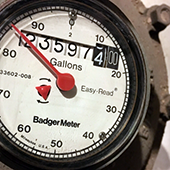 Northwestern's Strategic Sustainability Plan set a goal of reducing energy consumption by 20 percent by 2020 (from a 2010 baseline). The first step in achieving this goal is to implement an ongoing energy management program, and progress is well underway.  
In 2015, Northwestern partnered with EPA ENERGY STAR® and structured an energy efficiency program modeled after ENERGY STAR's Guidelines for Energy Management. ENERGY STAR's guidelines and assessment tools provided the foundation required to form the University's Energy Efficiency Committee and institute an energy conservation policy and an energy management program.  
Northwestern uses ENERGY STAR's Portfolio Manager to benchmark its entire portfolio of buildings and continually assess performance. Portfolio Manager provides the tools needed to compare energy usage year over year, identify outliers, verify energy savings, and comply with benchmarking ordinances within host cities.  
Over the course of the past year, the University embarked on an extensive energy data audit with the support of Elevate Energy, a Chicago-based energy efficiency consulting group. This process involved auditing energy data for all University-owned buildings for the fiscal years 2012 through 2017. The University collaborated with several internal and external constituents, including utility companies, to help collect data.  
Through the audit process, it was possible to categorize buildings according to ENERGY STAR's building categorization system. The 222 University buildings fell into the following ENERGY STAR categories: college/university (19%), office spaces (23%), residence halls (25%), and single-family homes (10%).
The audit also validated energy savings of up to 35% in Kresge Centennial Hall following the renovation of this 66-year-old academic building. The project incorporated multiple energy efficient features, including ENERGY STAR rated equipment and technology, earning the building LEED Platinum status from the U.S. Green Building Council.
The newly audited data will provide a clearer picture of energy use in buildings and will make it possible to pursue ENERGY STAR recognition for several buildings with an ENERGY STAR score of 75 or higher. An ENERGY STAR score of 75 or higher indicates that a building performs better than at least 75 percent of similar buildings nationwide.  
In addition to auditing energy data, Northwestern has partnered with the energy advisory firm UtiliVisor to develop a streamlined, comprehensive and auditable method of allocating electricity, gas, steam and chilled water utility costs within both campuses using metered data rather than estimates. The project involves gathering information about building energy use and how it is measured, monitored and charged, and verifying utilities are accurately documented. The project will make utility data collection more efficient and will improve transparency. More information about this project can be found here.  
Northwestern will also implement an Energy Management Information System (EMIS) by the end of 2018. An EMIS includes a broad range of tools for managing energy use in buildings, including utility tracking and benchmarking capabilities. According to the U.S. Department of Energy, building managers who use EMIS technologies are typically able to cut energy use by 10 to 20 percent by implementing best practices.  
Northwestern has selected Lucid's market-leading BuildingOS software for this project. Lucid BuildingOS makes it easier to use building operations data to make performance improvements that reduce cost and enhance sustainability performance. The system will integrate and centralize utility data, making it possible to view data for electricity, gas, steam, chilled water, and domestic water usage in one central web platform. The platform will graphically display usage, create dashboards, calculate associated greenhouse gas emissions, and provide energy benchmarking (measurement of performance against best in class) among Northwestern's buildings and National buildings of similar types.  
It will also provide outward facing dashboards to building occupants to help them understand the performance of buildings and the impact of their efforts to conserve energy. The dashboards are intended to make building occupants more aware of energy and water use on campus and encourage them to take action.  
The system will also be used to log and track the status of energy efficiency projects for measurement and verification of savings.  
Together, these initiatives will move Northwestern forward in understanding, managing, and reducing energy consumption on campus. The projects will create increased opportunities for building occupants to engage with their built environment and understand how they contribute to and can mitigate Northwestern's carbon footprint.