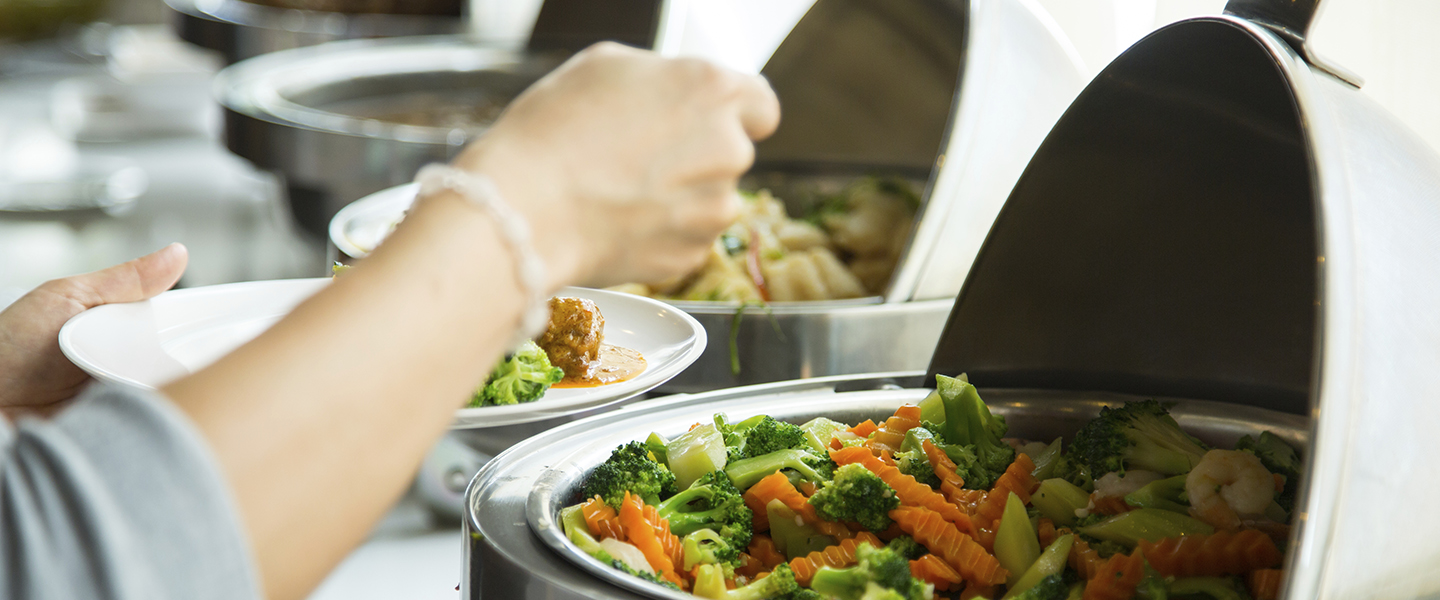 Go Green this Holiday Season
The holidays bring about many celebrations, and these events can be planned with sustainability in mind. From the food served to the amount of waste generated, to the gifts you give, you can reduce your impact when hosting events on campus around the holidays and year round.
A few thoughtful steps in the planning process can set you on the path for a sustainable event. First, consider what you will order and how much. Ask the caterer for more sustainable seasonal or local food options. Think about the quantity of food needed. If your events usually have a lot of leftovers, consider reducing the amount of food ordered. If there is food left over, Campus Kitchens (or some hungry students) may be able to take it for redistribution.
Next, you can reduce waste by being thoughtful about how food is packaged and served. Ask that items be served in bulk when possible. Carafes of water, bulk condiments, and bowls of chips eliminate packaging waste entirely.
Also, ask if reusable serving wares are an option for your event. Reusable plates, cups, and cutlery can significantly reduce the waste generated at an event. In Norris University Center, Northwestern Dining now defaults to using reusable serving ware for all events. In other locations, reusable items may be an option too. You just need to ask. Finally, before your event, check to make sure recycling bins are available at the venue.
Learn more about hosting sustainable events and greening your next party by visiting sustainNU's Take Action link.
You can also think green when giving gifts. Sometimes an experience is more appreciated than getting more stuff. Consider tickets to an event, a trip, or an outing. Donating to a charity that the recipient supports is also a great way to show that person you care.
Or maybe those on your list need something to support their efforts to live a greener lifestyle. A bike helmet, lock, or a bike share membership could be appropriate. Or consider products that help reduce waste such as reusable mugs or shopping bags.
Enjoy the holidays knowing you're reducing your impact on the environment and celebrating sustainably.