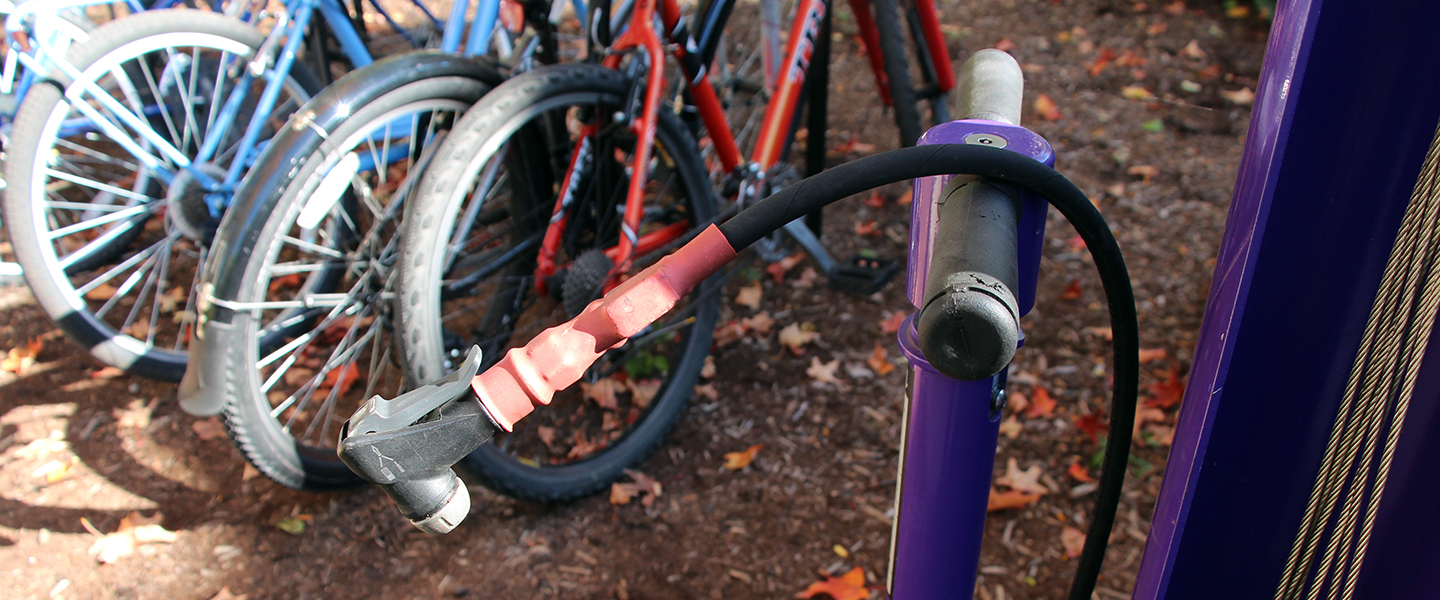 Northwestern Travel Gets Greener
This fall has been an exciting time for sustainable transportation at Northwestern. The recently released Northwestern Strategic Sustainability Plan identified sustainable transportation goals in three focus areas: commuting and campus travel, cycling, and electric vehicles. There are already new developments in each of these areas.
Cycling
This summer Facilities Management installed three new bike repair stations on Northwestern's Chicago campus. These purple repair stations, which some may recognize from the 12 locations on the Evanston campus, can help bike commuters with minor problems they may experience in a daily commute. The stations are located at the bike racks between Searle and Wieboldt; in the bike room in the Erie Garage; and in front of Abbott Hall. They include seven tools and an air pump for inflating tires. Find bike repair stations, along with other green campus features using the new Chicago campus sustainability map.
Electric Vehicles
The Motor Pool division of Facilities Management provides vehicles to the campus community, and the department recently purchased a Nissan Leaf. This is the first fully electric passenger vehicle that the University has acquired, contributing to our goals of transitioning to low-emitting vehicles. The Nissan Leaf will be available to departments that want to test it in order to determine whether it will be suitable for their needs. Safe Ride has considered a conversion to electric vehicles and is planning to test the Leaf to determine whether a fully electric vehicle can make it through an entire eight-hour Safe Ride shift without needing to be recharged.
Commuting and Campus Travel
In addition to introducing electric service vehicles, Northwestern has also upgraded to a more efficient vehicle for campus mail deliveries. The old mail services vehicle, a 2004 Ford E-150 cargo van, was emitting 592 grams of greenhouse gases per mile. The replacement vehicle, a 2017 Dodge Caravan, emits 445 grams per mile.
These recent successes highlight Northwestern's commitment to reducing the emissions associated with University travel while making sustainable transportation options accessible to all.