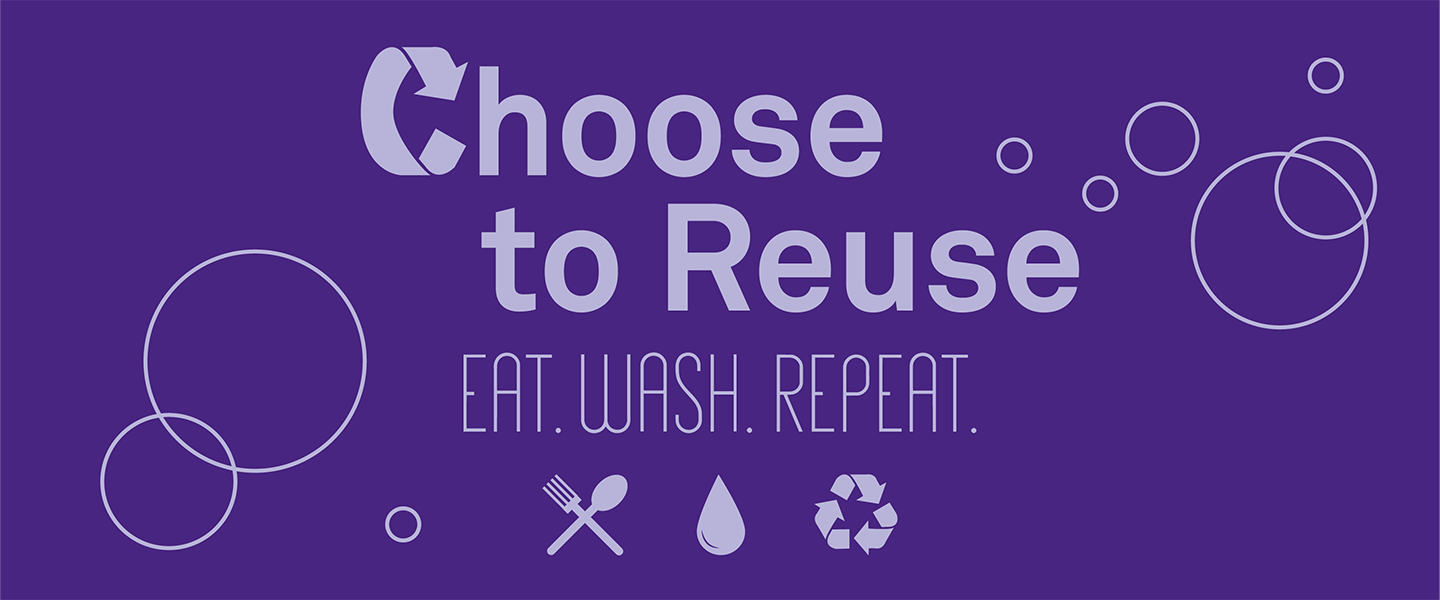 Northwestern Dining Offers Take-Out Meals without Wasteful Packaging
Northwestern students who are struggling to fit meal times into jam-packed schedules now have a new option for eating on the go without generating a lot of waste. Students who join Northwestern Dining's new Choose to Reuse program can get take out from Elder Hall in reusable containers.
Students can add this option to their meal plans for just $5 per year by signing up at the Elder Hall cashier station or by visiting Northwestern Dining's e-commerce website. Cash, credit, debit, Cat Cash, and dining dollars are all accepted forms of payment.
After signing up, participants receive a Choose to Reuse card. They can then take this card to Elder Hall, swipe for their meals using their Wild Cards, and inform the cashier that they want to Choose to Reuse. The cashier will then take the card in exchange for a clean Choose to Reuse container. Then it is as simple as filling the container for a meal on the go.
Diners then swap the container for a clean one the next time they want to take a meal on the go. They can also return their containers and get their cards back for later use.
Currently, the Choose to Reuse program is only available at Elder Hall. It is intended to offer flexibility for students with tight schedules, and with Elder Hall's new menu options and extended hours, there is no need to go hungry. And because the carry out containers are exchanged to be cleaned and reused, it's an easy and sustainable way to grab a meal on the go.
Northwestern Dining is planning to expand the Choose to Reuse program to Foster Walker and other south campus locations by 2018, creating even more flexible and sustainable dining options. Learn more about this program on the Northwestern Dining website.