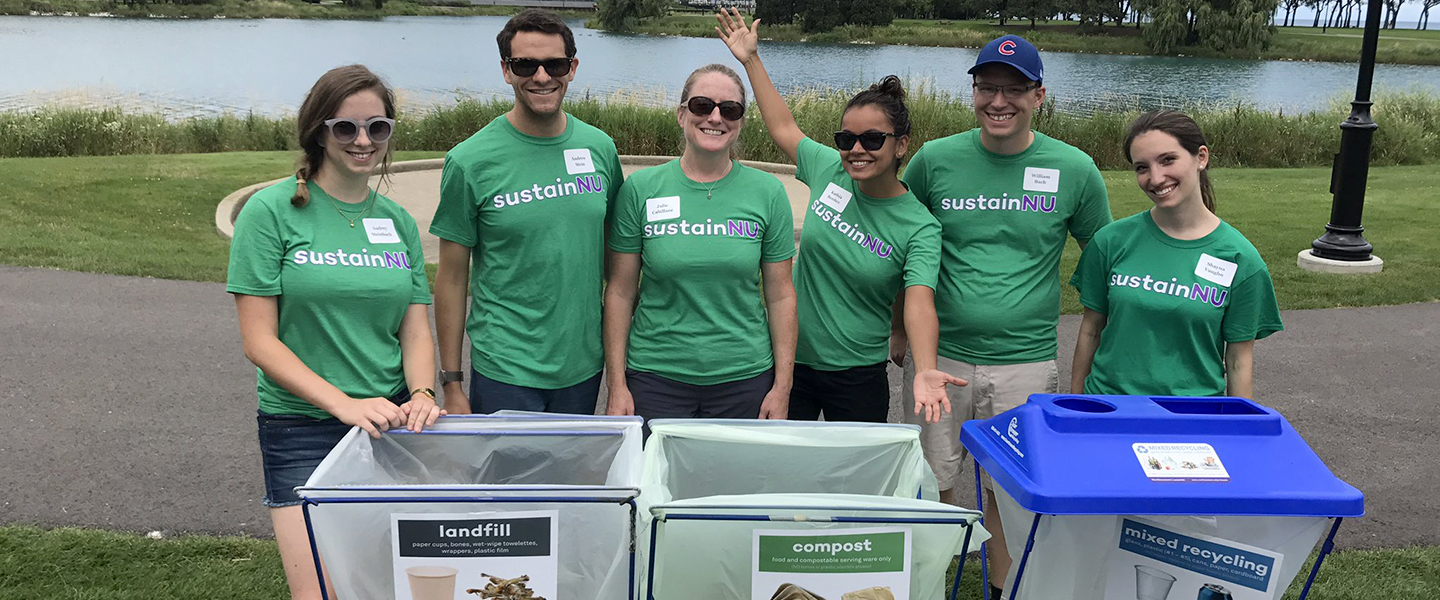 Engaging the Community in Waste Reduction
This July, Northwestern University welcomed Evanston neighbors and guests to the free annual Community Picnic hosted by Nim Chinniah, executive vice president of Northwestern, and the University's Office of Neighborhood and Community Relations. The event invited community members to enjoy the campus and share a meal. It also highlighted the University's commitment to reducing waste with composting and recycling support provided by sustainNU.
About 1,500 people attended the picnic on the east lawn of Norris University Center overlooking Lake Michigan. The event featured free admission, food from popular local restaurants, and arts activities. President Morton Schapiro joined the festivities and welcomed community members.
"Our picnic celebrates Northwestern's vibrant partnership with the City of Evanston and our Evanston community," said Alan Anderson, executive director of Neighborhood and Community Relations.
Throughout the event, sustainNU volunteers guided guests in sorting their waste into compost, recycling, and trash (landfill) bins to divert as much waste as possible from landfills. This effort helped to minimize the impact of the event and led to 93 percent of waste diverted from landfills. By volume, 68 percent of the waste was composted, 25 percent recycled, and 7 percent was disposed of as trash. In addition, unserved meals were donated to Campus Kitchens to be repackaged for community members in need.
Northwestern's office of Neighborhood and Community Relations connects people and organizations to University resources to build a stronger, more unified Evanston. They work closely with sustainNU to incorporate sustainable practices in community events. Thanks to this partnership, Northwestern is able to reduce the environmental impact events while educating the community on issues of sustainability.