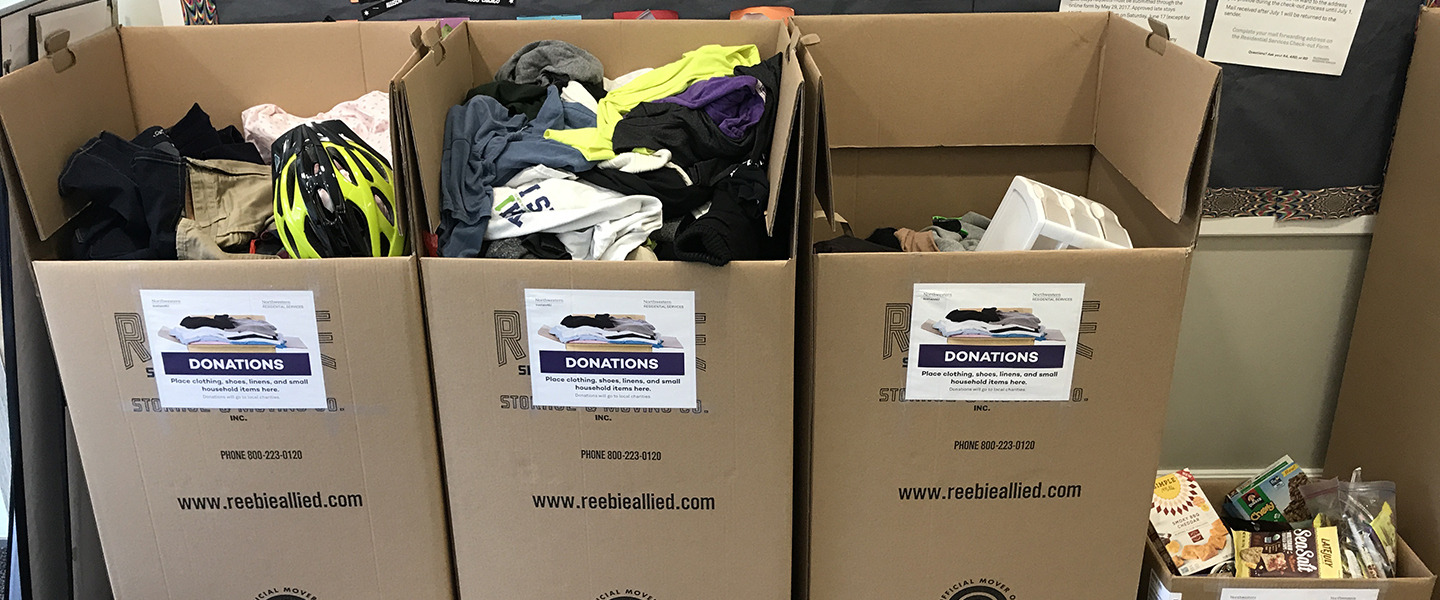 Reducing Waste and Doing Good when Moving Out
Each spring when students move out of campus residences, the sustainNU team collects food and clothing for donation through the "Take It or Leave It" program. The program reduces waste while benefiting local charities. This year, nearly 10,000 pounds of goods were collected for donation.
Take It or Leave It makes it easy for students to donate unneeded items before leaving campus, ensuring that fewer things end up in the trash. Students can drop off clothing, household items, and nonperishable food in bins placed in the lobbies of campus residences throughout move out.
This year, collections included roughly 9,000 pounds of clothing and household items that were donated to Charity Pickup, a group supporting the Vietnam Veterans Association and the Epilepsy Foundation of Chicago. The group works with local thrift stores providing a valuable resource to many in the community.
In addition, 600 pounds of food were donated to Campus Kitchens, a student-run group that provides food to community members in need. Campus Kitchens used the food to give bags of groceries to elementary school students and their families through the Asian Youth Services summer program in Chicago. Snack items collected will go to Evanston nonprofits including the Salvation Army the YWCA, YMCA, Fleetwood Jourdain Community Center, and Family Focus.
Thanks to support from Residential Services and all of the students who donated, unwanted items are put to good use in the community and waste from move-out is reduced.