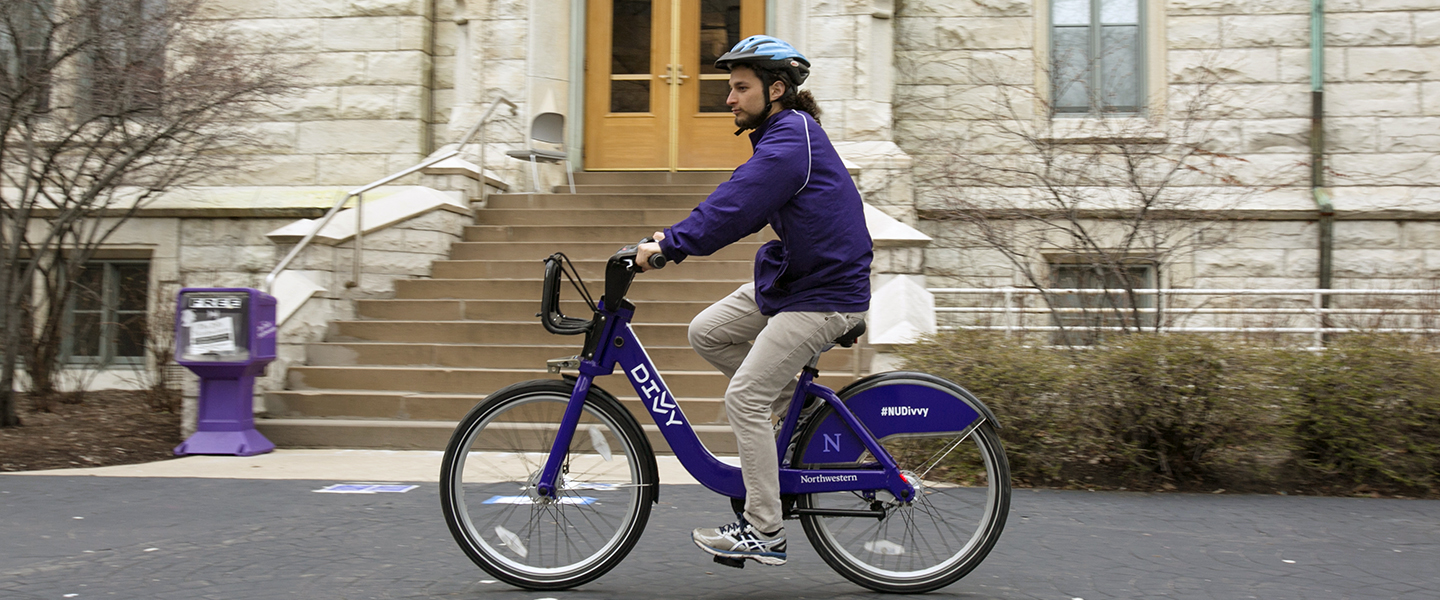 Get Riding During Bike 2 Campus Week
From April 21 to 28, Northwestern will compete with other Chicago-area colleges and universities in Bike 2 Campus Week. The event is a friendly competition that encourages cycling as a healthy and environmentally-friendly form of transportation. Campuses will compete to see which schools have the most bikers in terms of the total number of participating cyclists and percentage of the campus population participating.
Bike 2 Campus week includes activities for cyclists and opportunities to win prizes. On the Evanston campus, the event kicks off with a free bike tune-up station taking place on April 24 from 11:30 a.m. to 1:30 p.m. in front of the Jacobs Center on Sheridan Road. A mechanic from Wheel & Sprocket Bike Shop will assist with quick fixes and adjustments such as inflating tires, adjusting brakes, and oiling bike chains. Also, University Police will be on hand to register bikes and sell bike locks. Find the details on Facebook, and stay tuned for updates about a similar event planned for the Chicago campus.
To log a ride and help Northwestern come out on top in the competition, go to www.bike2campus.com. Cyclists can also enter to win prizes by taking the Illinois Bike Safety Quiz and emailing a certificate of completion to ChiBike2Campus@gmail.com and by sharing bike-related photos on Instagram using the hashtag #chibike2campus. In addition, the quest to capture the "purple unicorn" Northwestern Divvy bike continues throughout April. Spot this unique purple Divvy bike and post a photo with the hashtag #NUDivvy for another chance to earn rewards.
To get going, check out these resources for biking including route maps, safety tips, campus bike repair stations, and more.